---
---
If you worry about potential job applicants, want to get to know your neighbors better, get in contact with people you haven't heard from in years, or find out more about a person, using the best background check can help. The question is, which one is truly the best?
It depends on a variety of things, such as who you want to check and why, how frequently you intend to use that option, the type of your business, etc. That's why we've made a list of the 10 most prominent companies and reviewed them, as some of them will certainly suit your needs.
Let's see the key features of a background check company, and after that, we'll provide a thorough guide on how to choose the one that will meet your needs.
– 11 Best Background Check Companies –
CheckPeople provides many useful search options. It's possible to search for anyone, from neighbors and romantic partners to job applicants or employees. CheckPeople also has a vast compilation of public records. What sets it apart from most other companies is the ability to perform a deep web search.
Interface: Simple, Easy to Use
Customer Privacy: High
Accuracy: High
Criminal Background Check: Yes
Pricing: $17–$27.65/month
Customer Support: Email, Phone
Mobile App: No
Best For: Searching with little prior information
Excellent at deep web searches
Focuses on usability
Searches over one billion public records
One of the best background check websites for finding distant relatives or lost connections is Truthfinder. It provides private searches, has no unsafe content, and millions of Americans use it. TruthFinder is also a great choice if you want a reliable and transparent company that doesn't allow using the provided data against anyone.
Interface: Slow and Confusing
Customer Privacy: High
Accuracy: Very High
Criminal Background Check: Yes
Pricing: $26–$30/month
Customer Support: Phone
Mobile App: Yes
Best For: Reconnecting With People
Provides comprehensive search results
Able to remove your own report from database
Provides detailed reverse phone lookups
The best site for background checks regarding criminal records, Instant Checkmate focuses on accessibility and provides detailed reports, although it's a bit pricey. It has numerous additional features that set it apart from its competitors. It's an excellent background check company for people search, and it excels at the phone number and email lookups.
Interface: Simple, Easy to Use
Customer Privacy: Lacking Transparency
Accuracy: Moderate
Criminal Background Check: Yes
Pricing: $27.82–$34.78/month
Customer Support: Phone, Email, Twitter, Facebook
Mobile App: Yes
Best For: Searching for criminal records
Provides the best criminal background check
Has outstanding search tools
Performs location search
PeopleFinders is great for business owners due to its incredibly fast results. It also has Enterprise Solutions, which makes it a convenient background check service for employers. The reports it offers are easy to understand, but it doesn't give as much information as other companies with similar services. Nevertheless, it's affordable, reliable, and provides probably the best background check for small businesses.
Interface: Simple, User-Friendly
Customer Privacy: High
Accuracy: Very High
Criminal Background Check: Yes
Pricing: $24.95–$29.95/month ($72–$150 for enterprise solutions)
Customer Support: Phone, Email
Mobile App: Yes
Best For: Basic people searches and employee checks
Provides instant search results
Easy and simple opt-out
Certain information it offers is free
IDTrue is an affordable, simple, and fast background check company whose database consists mostly of government records. It's among the best background check sites for checking acquaintances, as its reports are very meticulous. IDTrue is verified by Norton Security and Secure Trust and guarantees user privacy.
Interface: Simple, Easy to Use
Customer Privacy: High
Accuracy: Moderate
Criminal Background Check: Yes
Pricing: $14.86–$22.86/month
Customer Support: Phone, Twitter, Facebook
Mobile App: No
Best For: Finding information about acquaintances
Performs monthly searches
Has its in-house database
Transparent and simple pricing system
BeenVerified's services are mostly used for searching for people and their criminal backgrounds. Every BeenVerified app has unique and handy features. It has more than 100 hundred subscribers, offers a variety of search options, and users receive comprehensive reports. It's a reliable company, but it shouldn't be used for employee or tenant screening.
Interface: Neat, User-Friendly
Customer Privacy: High
Accuracy: Moderate
Criminal Background Check: Yes
Pricing: $17.48–$26.89/month
Customer Support: Phone, Queries, Email
Mobile App: Yes
Best For: Background reports
Mobile apps include all website featureds
Has a variety if searching options
Offers multiple payment options
Founded in 2003, Intelius is the best background check service for delivering information and has an A rating from The Better Business Bureau. Along with other information, it also provides an educational history in its background search reports and detailed legal and personal reports. Intelius offers numerous additional search tools and has an attractive layout.
Interface: Very Engaging
Customer Privacy: High
Accuracy: Moderate
Criminal Background Check: Yes
Pricing: $19.43–$29.95/month
Customer Support: Email, Phone
Mobile App: Yes
Best For: Checking marriage records and individual reports
Provides different membership plans
Includes educational and history information
Shows connection as graphs
US Search offers the best personal background check because it has a wide range of search options, such as property search, reverse phone, address, and email lookups, people search, and more. A monthly subscription offers unlimited basic people searches, but more expensive, in-detail search options are also available.
Interface: Stodgy, Not Updated
Customer Privacy: High
Accuracy: High
Criminal Background Check: Yes
Pricing: $16.95–$19.95
Customer Support: Email, Phone, FAQ Page
Mobile App: No
Best For: Reverse address lookups and property search
Offers one-time payments
Regularly updates its database
Performs nationwide criminal search
Spokeo is a prominent company, and its services are widely used for reconnecting with people and checking companies. It provides one of the best free background check services regarding basic information, but more detailed reports require a subscription. Spokeo is cheap, fast, it offers many search options, and is very easy to use.
Interface: Intuitive, Diverse
Customer Privacy: Transparent
Accuracy: Very High
Criminal Background Check: Weak
Pricing: $4.95–$13.95/month
Customer Support: Phone, Live Chat, Email
Mobile App: Yes (Google Play)
Best For: Reverse email lookup and people search
Easy and simple opt-out
Provides court and historical records
Ability to search billions of records
Apart from the best background check software, Checkr is recommended by many companies, as it helps them hire millions of people each year. It uses artificial intelligence to ensure fast and accurate reports, and provides unique search options, such as civil search, drug screenings, verification checks, and more.
Interface: Simple, Easy to Use
Customer Privacy: Transparent
Accuracy: High
Criminal Background Check: Yes
Pricing: $9–$50
Customer Support: Phone, Email
Mobile App: No
Best For: Checking job applicants and employees
Provides fast and precise results
Has a variety of search options
Utilizes the newest technologies and AI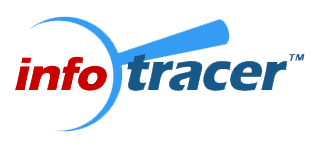 InfoTracer is the cheapest background check company that offers everything in one place. It has over one million satisfied users and 25 million conducted searches. You can find almost any detail about a person, from vital records to assets and political background.
Interface: Very easy to use
Customer Privacy: Transparent
Accuracy: Not always 100% accurate
Criminal Background Check: Yes
Pricing: $19.05/month
Customer Support: Phone, Email
Mobile App: Yes (for Android devices)
Best For: Instant, detailed background search
VIN check, court, and vital records
Checking political background
Deep web search
– Short Reviews of Background Check Companies –
CheckPeople Review
Essential Features:
◊ Reverse phone lookup
◊ People search tool
◊ Easy searching process
Additional Features:
♦ Thorough deep-web search
♦ Downloadable reports
♦ Five-day trial for $1
CheckPeople is an experienced company that provides simple service, along with detailed reports. It's recommended for finding lost connections and searching for individuals.
Interface
This company strives for simplicity and ease of use, and the reports users receive are neat, professional, and downloadable. Even the given results are narrowed down, so users won't end up overwhelmed or confused. Its frequently used feature is CheckPeople reverse phone lookup.
Customer Privacy
CheckPeople takes users' privacy very seriously. Therefore, it guarantees complete anonymity. No user should worry about privacy, which makes CheckPeople a very convenient tool for checking potential dates. Users' private information is secured, as well, because CheckPeople is verified by Visa and secured by Norton and McAfee.
Accuracy
Although some occasional mistakes can happen, CheckPeople's reports are mostly accurate. The most frequent mistakes customers report are outdated phone numbers or addresses and missing marriage records, but other kinds of mistakes rarely happen. CheckPeople may lack criminal information at times.
Criminal Background Check
What makes CheckPeople one of the best background check services is the depth of their criminal background search. Its criminal background checks might include information such as felony arrests or misdemeanors. If a user wants to see the full report, they will have to enter their personal information, such as name, address, and a credit card number.
Customer Support
CheckPeople has customer support available 24/7, and users can reach it by call or email. If there's any kind of issue you can call and get answers very quickly.
Mobile App
There is no mobile app for CheckPeople, making it a bit inconvenient when users want to check someone urgently but can't access their computer. That also means that many important services, like CheckPeople opt-out, are possible only through the website. There is a possibility that CheckPeople will make this option available to its customers in the future.
Best For
CheckPeople is suitable for curious ones who want to know more about people around them. Still, it's probably most suitable for those who want to find a long-lost friend or relative and people who want to check those in their vicinity, like neighbors.
TruthFinder Review
Essential Features:
◊ Mobile Apps
◊ Various search options
◊ Unlimited background checks
Additional Features:
♦ Dark web search
♦ Self-monitoring tools
♦ Report claiming
TruthFinder is considered one of the most reliable and accurate background check companies with the most recent records. Furthermore, it's completely transparent and clearly explains how to use the given information. It's mostly for people who plan to perform extensive search and are happy with monthly memberships.
Interface
Some of the best background check reviews highlight the simplicity of TruthFinder's interface. On the other hand, many people agree that it's a bit confusing. What's essential is its speed and that the reports are easy to read. Another flaw of its interface is consistent warning pop-ups regarding the appropriate use of information.
Customer Privacy
TruthFinder cares about its user's privacy. It complies with the legal limitations and, while it guarantees anonymous searches, it doesn't allow information usage for the purposes that need FCRA compliance. Also, if users want to remove themselves from the platform, TruthFinder opt-out is fairly simple. Users are also safe from hackers and viruses.
Accuracy
The reports users get aren't always entirely accurate. TruthFinder provides all information in one report, along with all addresses and phone numbers connected to someone, which can cause confusion. Nevertheless, TruthFinder regularly upgrades its database, but outdated information is possible.
Criminal Background Check
Criminal records are a part of the TruthFinder's paid membership reports. Users can access similar data other background check companies provide, such as sex offender registry, federal and state criminal records, and the like.
Pricing
TruthFinder cost is a bit high, but the information it provides per report accounts for it. There is no trial period, which is a big flaw for people who just want to try TruthFinder without having to subscribe. There are also some additional fees. For example, users have to pay $2 for downloading the report.
Customer Support
Many customers aren't satisfied with TruthFinder's customer support. They claim that the phone line is open only during business hours, which can be problematic if someone has an urgent issue. The most accessible form of support is the detailed FAQ section you can find on the website.
Mobile App
There is a TruthFinder app for Android and iOS, which is very convenient. Users can have access to all reports at any moment, even when they aren't using their computers. These apps don't have a vast number of options, but they can still come in handy.
Best For
People who are fond of simple interfaces and usability should consider using TruthFinder. Also, due to the high accuracy of contact information, TruthFinder provides excellent background check services for people who seek someone they want to reconnect with.
Instant Checkmate Review
Essential Features:
◊ Multiple search methods
◊ Excellent interface
◊ Transparency
Additional Features:
♦ $1 five-day trial
♦ Reverse email lookup
♦ Offers single reports
This company is top-rated due to its incredible user-friendliness and extensive reports. Users are able to get all data from public records in one search, including a detailed criminal record background check. It's in the top 10 background checks for researching potential romantic partners.
Interface
Instant Checkmate has a modern, unique, and exceptional interface, and that's one of its best features. Every action users take is straightforward but not too simple. There are many additional options, like a reverse phone or email lookups. Customers are highly satisfied with Instant Checkmate's fast signup.
Customer Privacy
Like many other companies, Instant Checkmate guarantees complete privacy and anonymous searches. Users need to be careful not to use given information for anything that needs the Fair Credit Reporting Act (FCRA) compliance. Apart from that, they are completely safe while using Instant Checkmate.
Accuracy
Instant Checkmate cost depends on the information provided in reports. However, Instant Checkmate isn't as reliable as its competitors when information accuracy is in question. Its strong spot is criminal records, and customers are rather satisfied with the information they get.
Criminal Background Check
Instant Checkmate is convenient for less complicated criminal background checks. For instance, people frequently use its services to research acquaintances or potential dates. It's possible to look for arrest records, sex offender registry, misdemeanor, etc. Instant Checkmate can help you stay safe.
Pricing
Instant Checkmate opt-out is a considerable problem connected to pricing, as it's quite challenging to successfully opt-out and cancel a subscription. Although it has a free five-day trial, the biggest flaw of Instant Checkmate is its pricing options with occasional attempts to make users pay additional fees.
Customer Support
There are a few options to reach customer support. Some users report the inability to reach customer support by phone. There are also claims that many reports remain unanswered. However, it's possible to call only during business hours, which may justify several unanswered calls.
Mobile App
Instant Checkmate app is high-rated and with almost no bugs, installed more than 100,000 times, and regularly updated. It's possible to perform searches on the go, and the download is free. There are some free searches, but it requires a premium membership to see full reports.
Best For
It's best to use Instant Checkmate for basic search and getting to know people better. If you're not looking for entirely accurate reports, Instant Checkmate is an excellent choice for you because of the abundance of information it provides.
PeopleFinders Review
Essential Features:
◊ Reasonable prices
◊ Simple interface
◊ Various kinds of search options
Additional Features:
♦ Purchasing single reports
♦ Narrowing down search results
♦ Apps with unique features
PeopleFinders is one of the highest-rated background check companies on the market. Even though it lacks details, it provides very accurate reports. It can be helpful to employers and entrepreneurs for checking their employees.
Interface
PeopleFinders's interface is incredibly convenient and fast. PeopleFinders opt-out procedure is also very simple. According to the latest hiring statistics, it's very important to get back to job applicants in time, which PeopleFinders make possible. Both people searches and background checks are neat and professional.
Customer Privacy
PeopleFinders values its users' data and helps by using a standard SSL encryption to secure all information. Also, it guarantees anonymous and completely private searches, so users have no reason to fear. All members can easily remove their information from the database.
Accuracy
PeopleFinders free trial option is available for you to make sure that PeopleFinders is what you need. However, it lacks a significant amount of information, such as email addresses or social media accounts.
Criminal Background Check
Although it provides criminal background check services, some information isn't included in the reports, such as drug screening. For that reason, employers can't be sure if their employees are drug users or not. Apart from that, standard reports with accurate data are available.
Pricing
PeopleFinders promo codes and a one-time purchase option make it stand out. You can become a member for $24.95 and cancel your subscription by paying a small fee ($2.95). The one-time report costs only $1.95, which is more than affordable. This company is transparent, and there are no hidden fees.
Customer Support
Some reviews point out that PeopleFinders's customer support is professional, courteous, and always there to help. It's available 24/7, so any urgent situations can be solved quickly. Users also stated that customer support solved their problems rather quickly.
Mobile App
PeopleFinders app for Android and iOS has such unique features that some aren't available on the desktop version. It's called IdentityWatch. You can download it and create an account for free. It's possible to perform any type of search PeopleFinders has to offer, stop spam calls, and protect your data.
Best For
It's great for small business owners. It's also for people who are on the move and need a reliable service that gives simple but highly accurate reports.
IDTrue Review
Essential Features:
◊ Fast search results
◊ Two search options
◊ Unlimited searches
Additional Features:
♦ Customizable search
♦ Personal information database
♦ Present on Pinterest
IDTrue is one of the fastest background check services, affordable, and straightforward. There's no exaggerated or excessive information in its reports, and it's the best for quick personal checkups.
Interface
Although it only has two kinds of searches (reverse phone lookup and standard public search), it provides neat data without the fluff. IDTrue features are self-explanatory, intuitive, and easy to navigate. The reverse phone lookup is mostly connected to finding specific phone numbers and can also display their social media accounts.
Customer Privacy
IDTrue guarantees fully private searches and complete anonymity. It will keep all your information safe and won't misuse it in any way, but only store it in its private database.
If you seek the best tenant background check along with extreme security, IDTrue is for you.
Accuracy
All information it provides is based on public sources, and the information is neatly organized into one single report. IDTrue needs only a person's full name and a state they live in, and the search is possible. It can even provide relevant financial information.
Criminal Background Check
When criminal records are in question, IDTrue doesn't offer any additional information than other background check companies. However, you can still get accurate data regarding criminal convictions, sex offender information, arrest records and even traffic violations.
Pricing
IDTrue price is reasonable, although the company doesn't provide one-time purchases. If you need additional information, IDTrue can find it if you pay an additional fee. Apart from that, the price is standard, and you can save money by choosing a three-month subscription.
Customer Support
Customer support is probably IDTrue's biggest weakness, according to many customers. It's available even on Twitter and Facebook, but people mostly call them or send emails. It seems that its support isn't very responsive, despite so many available ways of reaching them, which makes services like IDTrue opt-out more difficult.
Mobile App
Unfortunately, you have to use IDTrue though the website only, as there's no app available. Even though IDTrue offers unlimited searches, it would be much easier if there was an app. Nevertheless, its incredibly fast, accurate, and thorough search results make up for it.
Best For
According to many reviews, IDTrue is a great choice for people who want to look up someone quickly and don't want to spend a fortune on it. That could be a potential partner, acquaintance, new neighbor, or anyone else.
BeenVerified Review
Essential Features:
◊ Uses public data only
◊ In-depth reports
◊ Multiple search options
Additional Features:
♦ Username and VIN search
♦ Unclaimed money and property search
♦ App is available on Apple Watch
Founded in 2007, BeenVerified is a trusted and high-rated company. Even though it's possible to access such information on your own, BeenVerified can save you a significant amount of time by offering you everything you need in one place.
Interface
All information BeenVerified provides comes from public records, but its reports are very detailed and organized. Unfortunately, there is no BeenVerified free trial currently, so you can't test it out, but its interface is simple even for beginners. The only possible issue users can face is that some searches take long to load, but it's highly unlikely to happen.
Customer Privacy
BeenVerified only shares public information, which means every account is secured with 128-bit encryption and HTTPS. It's completely safe to use it as every search is confidential and anonymous. If you, by any chance, want to remove all your information from BeenVerified, you can do it easily.
Accuracy
BeenVerified is the best background check for people who want a wide range of search options along with high accuracy. It's one of the most accurate companies that provide such services. However, not every report contains the same amount of information, and you can't be 100% sure that you'll find what you're looking for.
Criminal Background Check
People use BeenVerified for criminal background checks quite often. It's available to check sex offender information, complete criminal history, and court records. Some companies offer more options, but BeenVerified has proven more accurate. Remember, you can't use it to check employees due to the Fair Credit Reporting Act.
Pricing
BeenVerified cost is quite average, although you must subscribe first and then perform a search. It offers only two pricing systems, which is convenient. You can save more money if you subscribe for three months (the price is lower by 35%), and that's the only difference between them.
Customer Support
BeenVerified can be proud of its attentive customer support team, and it's best to call them. The service is available 24/7, but it takes up to two days to respond to an email. BeenVerified isn't the best company for background checks for people who demand instant responses from customer support.
Mobile App
There are BeenVerified mobile apps for all mobile devices. You can even install it on your Apple Watch. They are free to install and update regularly. All the bugs are fixed, and VIN lookup is available, along with many new features.
Best For
BeenVerified is for curious people who want to know more about others around them. It can't be used for tenant and employee searching, but their outstanding background reports can help anyone find their lost connections, update their contact information, and so on.
Intelius Review
Essential Features:
◊ Provides free basic searches
◊ One-off reports available
◊ Offers basic information for free
Additional Features:
♦ Reverse address lookup
♦ Provides identity theft protection
♦ Provides education and work history
Intelius has access to millions of public records, and people mostly use it because of its people search option. It's one of the few background check companies that gives data about education.
Interface
Intelius has a very intuitive, modern, and fast interface. There are some occasional pop-ups, but it has no additional drawbacks. Intelius people search can find information about any person in the US and compile all data in one comprehensive report.
Customer Privacy
It's important to point out that Intelius keeps its customers' private information safe, and it will never use it. Every search is anonymous, and there is a detailed customer privacy policy posted on the website, which means Intelius is a very transparent company when customer privacy is in question. Intelius opt-out is fairly easy, as well.
Accuracy
In terms of accuracy, some customers have reported missing and even inaccurate information at times. Criminal background search and outdated information seem to be a possible drawback. However, Intelius provides highly accurate marriage records and education history.
Criminal Background Check
The main issue regarding Intelius criminal background checks is that it sometimes lacks information like sex offender history, arrests, etc. It's unlikely that you'll get inaccurate information, but the reports aren't very thorough.
Pricing
When pricing is in question, Intelius offers a variety of options, including the Intelius free trial. Some services are incredibly cheap, like reverse phone lookup and people search (available for $0.95). The most expensive service is a background check ($39.95). Occasional hidden fees are possible.
Customer Support
You can reach Intelius's customer support team by email and phone. It's practical, courteous, and tries to solve any problem that customers face. Many customers are satisfied with it and gladly share that opinion. If some calls are unanswered, it's because they work only on business days.
Mobile App
Intelius app is available for both Apple and Android operating systems. It includes all search options that you can find on the website, making it one of the best apps for basic people searches, but full reports require payments.
Best For
Intelius is great for personal search and people who wish to reconnect with lost friends, research acquaintances, or potential relationship partners. If you don't need specific and precise data regarding criminal records, Intelius is a perfect choice.
US Search Review
Essential Features:
◊ Wide range of search options
◊ Simple interface
◊ More specific reports
Additional Features:
♦ Instant criminal searches
♦ Property search
♦ Full social network search
US Search provides customized and thorough reports. It's a well-rated company with various kinds of different searches, from quick criminal background checks to finding almost every social network profile.
Interface
Indeed, the US Search website looks a bit outdated, but it's very simple to use and provides good results. It can run a nationwide criminal search in seconds. US Search reverse phone lookup is also excellent. Thanks to its intelligent software, it can customize reports by selecting relatable information from various sources.
Customer Privacy
US Search has the same privacy policy as Intelius. Have no fear for your personal data security, as US Search will keep them all private. Also, every search is anonymous. If you want to remove all personal information from it, all you have to do is just to contact their customer support.
Accuracy
According to some customers, US Search does the best background checks as it's one of the most accurate services. It offers comprehensive reports and data you might not find if you use some other background check service. Only marriage reports lack data because they only have records from 11 states.
Criminal Background Check
US Search offers a variety of information in its criminal background checks. You can quickly find out about arrest and offense details, deposition, sentence and date, case number and charge, as well as the filling date of any individual in the US.
Pricing
It's quite tricky to find information about its pricing system on the official website. US Search cost is one of its drawbacks, as there are some additional fees. According to other sources, the monthly fee is around $20, and a single report is $2.75. Users can also pay only for the information they need.
Customer Support
You can reach US Search's customer support via phone. It's available only on business days. Apart from that, there's a detailed FAQ page where you can find many answers. You can also submit a request in the form of a query and wait for a response.
Mobile App
There is no US Search app, but its website is one of the top background checks sites. Therefore, you shouldn't be concerned, especially if you don't need to use its services frequently or you're in front of your computer most of the time.
Best For
All things considered, US Search is the best for people who want more data in their background checks or those who search for more specific information. US Search may come in handy for people who need only one comprehensive background search.
Spokeo Review
Essential Features:
◊ Straightforward reports
◊ Provides court and historical records
◊ Simple pricing system
Additional Features:
♦ Interests and wealth data
♦ Reports available in PDF
♦ Blocks unwanted calls
One of the most popular background check companies is Spokeo, due to its affordability, speed, and simplicity. Users mostly use it to find their lost connections and distant relatives.
Interface
Spokeo is among the top companies when the interface is in question. The website is neat, modern, and simple, as well as its reports. It's one of the top background check companies for you if you demand flawless navigation. There are no pop-ups or paywalls, and every plan it offers is completely transparent.
Customer Privacy
If you decide to use Spokeo, you won't have to worry about your anonymity. Every search is confidential. It will use your personal information only to send you updates and emails or potentially share them with third parties to make its services more effective.
Accuracy
Spokeo people search is the most commonly used search option because Spokeo doesn't provide an abundance of information. It can happen at times that some information turns out to be missing or outdated, but it's highly unlikely. The information it provides is almost always accurate.
Criminal Background Check
Spokeo has over 600 million court records in its database. Even though Spokeo can perform a criminal background search, it seems that it focuses more on positive information. It's not the best company for you if you're particularly interested in criminal records.
Pricing
Spokeo cost is one of its most significant advantages because it's probably the cheapest background search company if we don't count the free ones. It charges $13.95 for a monthly subscription, $7.95 per month for a three-month subscription, and only $4.95 per month for half a year.
Customer Support
You can reach Spokeo's customer support anytime if you have problems or want to cancel your subscription. The average time for an email reply is 17 hours, and the quality of help is 71%, based on the customers' reviews.
Mobile App
The Spokeo app does exist, but only for Android users. However, this is the best free background check app from which you can subscribe to a background check service. Its rating is considerably high, it's updated regularly, and doesn't lack any features.
Best For
Since it doesn't provide detailed criminal reports but is very good at tracking unknown numbers and fraudulent emails, it's probably the best to use Spokeo for reverse email and phone lookups, basic people search and reaching lost connections.
Checkr Review
Essential Features:
◊ Employment and Education Verification
◊ Registry Searches
◊ Criminal Record Check
Additional Features:
♦ Credit Check
♦ Drug Screening
♦ Complete Transparency
Many prominent companies use Checkr. It's NAPBS accredited, approved by FCRA, and mostly used for checking job applicants before hiring. Its unique feature is search transparency.
Interface
Checkr has one of the most modern, simple, and intuitive features. The reports are customizable so that you won't get a report with irrelevant information, but only the data you've asked for. When you run a Checkr background check, it will notify you if you should consider the hire or not.
Customer Privacy
Unlike other companies, Checkr doesn't allow you to search without the prior consent of that person. Nothing is confidential, and that's because Checkr is designed mainly for business purposes. Nevertheless, this bothers some employers.
Accuracy
Since Checkr has access to millions of databases from various kinds of sources, inaccuracies can happen. Despite that, users are satisfied with the services this company offers. The reports regarding drug screening are almost always accurate.
Criminal Background Check
With up-to-date and complete information, Checkr can track any kind of criminal activity that has occured in the last seven years. Some background check company reviews point out that its reports might take a bit longer to load. You will easily know if your candidate has ever been arrested and why.
Pricing
The pricing system isn't revealed nor published on Chekr's website. It can cause potential customers' distrust, but Checkr allows users to pay only for the information they seek. Prices for custom options range from $5 for federal criminal checks to $50 for 10-year employment verification.
Customer Support
There's no information about the customer support email on the official website, but it's possible to reach customer support easily. You only need to submit a request to contact it. It's best to discuss Checkr pricing with its customer support. There's a phone number on the website you can call on business days, and its help center's service is very effective.
Mobile App
There is no app for Checkr, but most users probably don't need it due to the type of this company. It would be more convenient if they made it, but Checkr still does a great job helping employers. We might expect a Checkr app in the future.
Best For
Checkr certainly does the best pre-employment background check, which means it's best for business owners and employers if they want to research their current employees or job applicants, even though people use it for many other purposes.
InfoTracer Review
Essential Features:
◊ Pay per service
◊ Daily nationwide updates
◊ Instant access to the database
Additional Features:
♦ Data about governmental authorities
♦ Diligent customer service
♦ Free basic search
This company is one of the most affordable and provides instant results. Furthermore, you can find almost anything that interests you: from criminal records to social media profiles.
Interface
What makes InfoTracer one of the top-rated background check sites is its intuitive interface that's incredibly easy to use. All you have to do is go to the "searches" menu, pick a search type, and fill out the short search form.
Customer Privacy
InfoTracer's searches are anonymous. Nonetheless, keep in mind that everything we do online leaves a trail. Apart from that, if you want to remove your information, the InfoTracer opt out is easy.
Accuracy
While most of the information you'll get from InfoTracer is accurate, there's no guarantee that the data will be 100% correct. Still, you shouldn't worry about it, as InfoTracer has many satisfied users.
Criminal Background Check
Even though InfoTracer has one of the largest criminal record databases, you can't get the same reports for each state. If we make a background check comparison, we can conclude that the reports for some states are much more comprehensive.
Pricing
InfoTracer is affordable, as the subscription is $19.05 per month (or $14.95 if you sign up on InfoTracer directly). Premium reports cost between $9 and $25, depending on the database. Also, InfoTracer offers a trial with all services that lasts seven days and costs $3.95
Customer Support
InfoTracer has outstanding customer support that's available 24/7. Therefore, if you have any questions regarding InfoTracer free trial or its services, feel free to call the company or send an email.
Mobile App
There's a mobile app for Android devices. However, some users report errors and bugs while conducting searches. Still, the information is equally accurate.
Best For
InfoTracer's data isn't always 100% accurate, and its services shouldn't be used when hiring job applicants. It's meant for people who need quick and detailed results but don't want to use it in any way.
– Buyer's Guide – How to Select the Right Product for You? –
Since background check companies have access to billions of different records, some inaccuracies are bound to happen, and you should always consider that.
For example, there might be some problems with pricing systems, reaching customer support, and even the best online background check reports can contain some missing or outdated information. We're here to help you choose the right company.
How Much Can Interface Influence Background Search?
Don't worry too much if a website looks a bit dull because it won't affect your search. Better website design doesn't mean better service. If speed is really important to you, you should pick companies that provide instant search results but if you don't mind waiting, then interface quality shouldn't bother you.
How Can You Be Sure If Your Information Is Safe?
Almost every company will always keep your information safe, but best background check companies will have completely transparent privacy policies. Even if the search isn't confidential, you will know. If you want complete anonymity, there are plenty of background check companies that will ensure that.
How Accurate Background Search Companies Are?
No background check service is perfect, so don't expect that you'll always find what you're looking for. Obtaining completely inaccurate information is very rare, but you might get outdated or missing information occasionally. That's why you should know exactly what you're looking for and pick the best background check website based on it.
How Do These Companies Conduct a Criminal Background Check?
Background check companies have access to federal, national, financial, state, and county records. It's easy for them to extract almost any criminal activity information and put it in a report. If such information is missing from the report, then a person either doesn't have a criminal record, or they have committed a crime very recently.
Should You Take Pricing Into Consideration?
A higher price doesn't mean you'll get better results. You should pick a company based on what it has to offer. For example, if you need the best background check for dating, you shouldn't pay more to get loads of irrelevant information. There are also many companies that offer one-time purchase reports.
How Can Customer Support Help You?
If you have any issues, customer support will be there to help you. Many customers complain because sometimes they don't get fast replies or were put on hold for too long. Keep in mind that millions of people in the US use their services, so reaching customer support might seem tricky at times. That's normal.
Do You Need an App for Background Check Search?
Even the best background check app won't mean much to you if you constantly have access to a computer. But if you're always on the move, you'll need an app to use background check services. If you have issues with calls from unknown numbers, you'll need an app with a good reverse phone lookup.
Who Should Use Such Services?
Everyone should use background checks. You never know what people hide, and if you want to make sure you or your loved ones are in the right company, then you certainly need it. Employers also need to make sure their hires are reliable. Background checks are a great thing even if people are just curious.
– Frequently Asked Questions (FAQ) –