Instant Checkmate allows you to perform a thorough background search on any person, whether it's your neighbor, your child's new teacher, or someone with whom you want to pursue a romantic relationship.
In our Instant Checkmate review, you'll learn more about the features it offers, its pricing plans, and the quality of its customer service. You'll also find out if it's legal to use this and other similar services.
Pros & Cons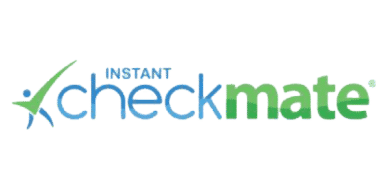 Pricing Plans
One-Month Plan
$34.12
Billed monthly Unlimited reports
Three-Month Plan
$28.09
Billed monthly Unlimited reports
Instant Checkmate Features and Services
The company's policy is to prioritize the customer. It offers a wide array of services designed to satisfy the needs of even the most demanding customers. Every subscription plan gives you access to all the basic background check services, but if you want the phone lookup feature, you'll have to buy it separately.
Some of the key services include the following:
People search
Reverse phone lookup
Email search
Location search
Criminal records database search
Sex offender search
Instant Checkmate Background Check
Instant Checkmate members can access an extensive database of people, learn all about their background, and get a comprehensive report about the specific person they're looking for.
All you need to do is enter the person's first and last name, last available address, and age. If you don't have all the necessary information, type in what you know, and Instant Checkmate will give you all the possible matches for your search terms.
Instant Checkmate Review of Public Records
With Instant Checkmate's public records search, you can easily access all the publicly available information about a person only by entering their name into the platform's search engine.
You'll see a report covering a range of information just seconds later, from the person's name, last known address, and phone number to their arrest records, DEA license info, and social media accounts. If you compare Instant Checkmate vs Intelius, you'll see that this platform's public records search is noticeably more thorough than its competitor's.
For a one-time additional fee, you can access even more information about the person you're looking for. This info may include the list of all their properties, financial data, and even their fishing, hunting, and weapons permits – very convenient if you want to run an in-depth background check on someone. When it comes to Instant Checkmate accuracy, the company is constantly improving the data and technology they use.
Instant Checkmate Address Lookup
Whether you're relocating for a job or moving your family to a different city, you'll want to learn more about the people living in your future neighborhood. You can do this very fast with Instant Checkmate's address lookup service. That is yet another Instant Checkmate legit feature that's in full compliance with the Freedom of Information Act of 1966, which grants US citizens access to certain records and information kept by federal agencies.
To use the address lookup feature, all you need to do is enter an address, and you'll see a list of residents living in the area. Clicking on each of them will give you insight into their public records, including their past offenses. This way, you can learn if any criminals or sex offenders live in your future neighborhood and act accordingly.
Instant Checkmate Criminal Records
All criminal records in the US are public, and Instant Checkmate allows you to quickly search through its comprehensive database by entering the name of the person you're looking for.
Each criminal record contains a complete list of a person's past offenses, ranging from minor traffic violations to more serious crimes. You'll also see the dates and locations of all their arrests, trials, charges, and acquittals. We agree with the Instant Checkmate reviews that all information is reliable and pulled from local, federal, and state databases.
This feature is handy if you want to run a background check on, for example, a parent of your child's new friend, a neighbor that has just moved in next door, or a person with whom you have scheduled a blind date. The only offenses you won't see are those expunged from their record, but all other violations should be there.
Instant Checkmate Arrest Records
Every background check report you pull from Instant Checkmate's database will also contain the person's arrest records. Like criminal records, arrest records are public, but accessing them was difficult before passing the 1996 Electronic Freedom of Information Act.
When you type in a person's name and open their arrest record, you'll see if they've ever been detained or taken into custody by police, be it for an investigation, interrogation, or some crime they've committed. The Instant Checkmate arrest records also contain details about every incident a person has been suspected of, whether it was a violent or non-violent act.
As with criminal records, arrest records are obtained from federal, state, and local databases. They are very thorough, to the point where they also contain details about any fines and upcoming court dates associated with the arrests. This information is constantly updated to ensure 100% accuracy.
Instant Checkmate Sex Offender Search
Naturally, you'd want to know if someone in your life has a sexual offense on their record. That's why Instant Checkmate enables users to run a name through the National Sex Offender Public Website to see if the person in question is a registered sex offender in any of the 50 states, plus the District of Columbia, Guam, Puerto Rico, and several Indian tribes.
The platform's sex offender search allows you to see any offense the person whose name you've entered may have committed. You'll also see which crime they've committed, be it prostitution, rape, sexual assault, or involvement in sex trafficking. With this information, you'll be able to keep yourself and your loved ones safe and secure.
Instant Checkmate Reverse Phone Lookup
Have you been receiving disturbing phone calls from an unknown number? The reverse phone lookup service allows you to see who's been calling you by entering the number in question.
With this service, you can look up as many numbers as you want, and it's all completely confidential. Instant Checkmate will show you the basic information about the phone number's owner. The report may also include links to their social media profiles, allowing you to learn even more about them. Once you know the name of the mysterious caller, you can run it through Instant Checkmate's database for a more thorough background check.
This feature is available both online and through the Instant Checkmate app for Android devices. However, it's important to note that the phone lookup feature is separate from Instant Checkmate's background search services. As such, you can either use it on its own or add it to your existing subscription for $4.99/month.
Instant Checkmate Email Lookup
Imagine discovering that your significant other has been exchanging salacious emails with a person you know nothing about. Typically, you'd want to find out who this person was, and with the Instant Checkmate reverse email lookup service, you can do just that. Enter the person's email address, and within seconds you'll find out who they are, where they live, and where they've worked in the past. You'll also see their photos, links to social media profiles (even their LinkedIn account if they have one), and the list of screen names they're using on various websites.
Unlike the phone lookup service, the email search feature is already included in your Instant Checkmate subscription cost. You can use the information you get to run an in-depth background check on the person in question, see their phone number, learn more about their personal life, and find out if they have a criminal record.
Instant Checkmate Vandalism and Speeding Tickets Databases
If a person has a criminal record, it doesn't necessarily mean they pose a threat to your safety. Thankfully, unlike some Instant Checkmate competitors, this service shows you the specific details of every single crime a person has on their record.
Although they're all treated as offenses, there's a huge difference between vandalism (e.g., drawing graffiti on the side of a building or carving your initials into a park bench) or accidentally running a red light on one side and stalking or sexually harassing someone on the other.
The reports you'll see make a clear distinction between misdemeanors (which usually involve a fine and/or some jail time) and bigger, more serious felonies. With this information, you'll know for sure if the person you're inquiring about is someone you should avoid or not.
Instant Checkmate Opt Out
Suppose you don't have a criminal record and haven't committed any offenses that would put your name into public records. Yet, others can see your personal information (e.g., address, photos, and social media accounts) on Instant Checkmate. In that case, you'd surely want it removed from the website. That should be very easy to do, thanks to the company's opt-out policy.
The Instant Checkmate information removal process is relatively simple. All you have to do is go to the opt-out page, enter your first and last name, click on your report in the search results, click on the Opt-Out option, and then enter your email address. You'll immediately receive an email asking you to confirm that you want this information removed. Once you've done that, your information will be removed from the website within 48 hours, and nobody else will be able to access it.
If you decide on the Instant Checkmate cancel account option, note that removing data from this website doesn't remove it from others that use public records to run background checks on people.
With Instant Checkmate, you can remove as many reports as you want, but you'll have to use a different email address for each of them. So, if you want to remove reports for your entire family, you'd need two or more email addresses to do it. Also, you have to submit a separate request for each report you want to be deleted from the website.
Instant Checkmate Customer Service
Not offering a 24/7 customer support service is a big disadvantage for a top-ranking company such as this. That's not to say the company doesn't respond to customer inquiries, though. They have a phone number (1-800-222-8985), which you can call to ask about any problems you may have with the service or the website.
The line is active every day between 5:00 am and 10:00 pm, but holiday hours may vary. To make our Instant Checkmate review as honest as possible, we had to point out this shortcoming. You can also go to the FAQ section of the Instant Checkmate website to learn more about their services.
Ease of Use
Instant Checkmate finds all the data you need instantly, which means it's very easy to use. You'll get reliable information about any US citizen in just seconds by typing in their first and last name and their location (if known). Instant Checkmate has quickly established itself as one of the leading background check companies in a highly competitive market precisely because of its user-friendly interface.
Instant Checkmate Cost
When it comes to pricing information, Instant Checkmate doesn't have a dedicated page where it lists the prices of its plans. Instead, you need to run a background check. Go needs to go through all steps and only find out the pricing options at the very end, which can be annoying. But, worry not — we did that, so you don't have to.
The starting offer is for the five-day trial for just $1. Then, you can choose between a monthly subscription ($34.12/month) and a three-month plan ($84.28 total or about $28.09/month). You get access to unlimited reports, whichever pricing option you choose.
Instant Checkmate charges $4.99 a month for adding the phone lookup service to your subscription. This feature is separate from the main background search service, so you can also buy it separately and use it even if you don't have a subscription. As for the payment methods, you can use your credit card or pay via your PayPal account.
Refund Policy
To terminate the subscription, you should call the customer service number between 7 am and 7 pm Pacific or cancel online. All users that get charged after canceling their order will get a refund. If you do not receive confirmation from Instant Checkmate that the refund is confirmed, you should contact its customer service.
Instant Checkmate Reviews & Online Ratings
Instant Checkmate has an A+ BBB accreditation and a pretty solid rating on Trustpilot. It has 4.4 stars from around 245 reviews. The majority (62%) of them are five stars and 16% are four stars. Users particularly like that they got the information they couldn't get on other background check platforms. Also, they are very satisfied with the platform's accuracy and ease of use.
On several occasions, users have called Instant Checkmate a scam and complain that they're still being charged even after they've canceled their plan. Additionally, some complain the company uses false information to bait users, as well as their pricing policy which isn't transparently shown on the company's website.
We must note, however, that company takes all customer complaints very seriously. If you experience this particular problem, you can call their customer support service to help you solve it.
Instant Checkmate Alternatives
Generally speaking, all background checkers provide the same services. However, some crucial differences can determine if one platform is right for you. We made a head-to-head comparison of Instant Checkmate against its main competitors to highlight the similarities and differences.
Instant Checkmate vs BeenVerified
BeenVerified is slightly more affordable compared to Instant Checkmate. Its monthly price is $26.89, whereas Instant Checkmate is $34.12. BeenVerified also provides a satisfaction guarantee and offers to issue a refund at any time if you're not satisfied with the purchase. While both checkers have mobile apps, Instant Checkmate's app has overwhelmingly positive reviews, which isn't the case with BeenVerified.
Instant Checkmate vs Truthfinder
The same company owns instant Checkmate and Truthfinder; however, they differ in a few things. Comparing both background checkers, we found out that Instant Checker's sex offender database is more up-to-date. Unfortunately, Truthfinder doesn't offer a trial period. Both are, however, transparent about information usage and include links to social media accounts. Additionally, both checkers have apps, which is convenient.
Instant Checkmate vs Spokeo
Spokeo is another top background checking platform that works similarly to Instant Checker. When comparing both platforms, it's immediately noticeable that Instant Checkmate has a much more comprehensive and up-to-date database. When reviewing Spokeo, we noticed that it doesn't provide criminal or marriage records. That said, Spokeo is perfect for quick people searches — for only $0.95, you get an on-time Name Report with information about the address, email, phone number, location history, marital status, and family members.
Instant Checkmate Review: Our Verdict
Although there's certainly room for improvement, especially regarding its customer service, it's undeniably an excellent service.
In addition to their reliable, in-depth reports, which are constantly updated for maximum accuracy, one more thing that sets this company apart from others is the option to remove your personal information in just a few simple steps. You'll get a comprehensive report containing lots of information you won't find on any Instant Checkmate free alternative or even paid services.
If you're still on the fence about joining, the five-day trial (which costs just $1) will give you enough insight into how this service works and what you can expect from it. And if you decide to stick around a little longer, Instant Checkmate's subscription plans are all very affordable.
Frequently Asked Questions (FAQ)