Perhaps you already have experience with background check companies. But have you ever heard of US Search? Our US Search review will show you how the platform works and what it offers.
If you want to research someone, online people search finder services are the way to go. They are excellent for getting to know your neighbors better or reconnecting with old friends.
We've analyzed this pioneer in the online people search industry thoroughly by testing all the features. So, let's dive into our review of US Search to explore it in detail.
Pros & Cons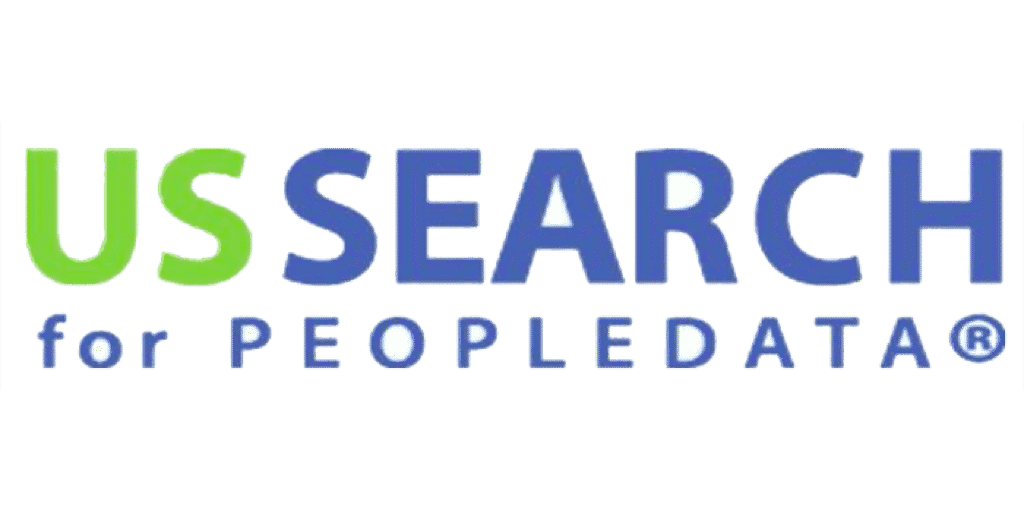 Pricing Plans
Five-Day Trial
$1.99
Unlimited Reports
Monthly Subscription
$19.86
Unlimited reports
Does this fit well enough into your pricing range? If so, then continue reading to find the story behind this language learning giant.
The story of Pimsleur dates back to the mid-1960s when Dr. Paul Pimsleur, a well-known linguist and psychologist, created a learning system based on listening and repeating. Although this technique wasn't revolutionary by any means, his repetitive method became a core formula for many language learning platforms that have come since.
This program proved so popular that, in 1995, the famous publishing firm Simon and Schuster bought the rights to Dr. Pimsleur's courses. From that point on, the platform became known as Simon and Schuster Pimsleur. Now that we've put a face behind the product, let's focus on the platform's features.
US Search Review – Features and Materials
With Intelius as a parent organization, US Search quickly earned its good name. It's a California-based company founded in 1994 with the sole purpose of providing information about people via the internet.
Today, US Search ranks among the main background check platforms with different search options. The company's sources have helped thousands of people find long-lost relatives and old friends. Over the years, it has developed more sophisticated engines. You can use various US Search features to check if you can trust someone.
Advanced background checks give you insight into one's contact information, birthdays, address history, aliases, etc. But, US Search can do much more than locate people; the criminal record lookup enables you to detect potential threats. The platform uses innovative technology to access public information on local, state, and federal levels and equip itself with the following services:
People search
Reverse phone lookup
Social network search
Email search
Property records
Criminal records
Background check
You can search for a person by their name, phone number, or address. "Does US Search remove information" is a frequent dilemma. We can verify that, if you request it, the company will remove your records from the search results. Now, let's learn something more about each feature separately.
US Search People Search Review
The people search option is the most commonly used on the platform. It's perfect for finding a person you've lost touch with, like a kindergarten friend or a relative. Type in a name, and you'll receive all the relevant information—phone number, address, associates, home value, properties, and more.
US Search Background Check Review
If you just moved into a new neighborhood and worry about your family's safety, it's a good idea to run quick background checks on people in your vicinity. The report includes their:
Full name
Age and date of birth
Relatives
Criminal history
Financial records
Aliases
Photographs
Social media accounts
You shouldn't use the US Search platform for running background checks on potential employees or tenants or any other purpose that requires FCRA compliance.
US Search Criminal Records Review
Thanks to the US Search platform, you can go through millions of public criminal records. It has access to all the public documents except the criminal records sealed by the court. Someone's criminal history could help you decide whether you want to interact with them.
If those records hide something alarming, you probably want to know about it. Not to mention the relief when you find out there's nothing to worry about. You can get the information about the arrests, sentences, filling dates, offense details, and depositions.
US Search Social Network Search Review
Apart from keeping you safe, US Search can also provide you with a plethora of additional information. Social media can tell you a lot about a person. With people spending hours online, your long-lost friend most likely has an Instagram or a Facebook account. But, if their name is common, you might have problems finding their profile.
That's why you should try out the social media search. If all you have is a name, that's not a problem. The US Search engine can find the social media accounts you're looking for together with the contact information.
US Search Reverse Phone Lookup Review
Nobody likes to be called repeatedly from unknown or blocked numbers. If you've been receiving such phone calls, the best solution to the problem is to use the reverse phone lookup.
All you need to do is type in the number, and the US Search tool will give you all the necessary information—name, address, and some additional details. This feature helps you prevent phone scams and protect yourself from overcharges. What's more, you can quickly put an end to those annoying or disturbing phone calls.
US Search Property Records Review
Property records come in handy if you're looking to buy a house or an apartment. You don't want to rush things and make the wrong decision. Fortunately, US Search will give you an in-depth report on property records—previous owners, tax liens, purchase history, even crime rates for the neighborhood.
Property records are legal documents that belong to the public domain. So, rather than going to a county clerk, you can simply choose the property records search on the platform. If you customize your search, you'll get even more precise reports.
US Search Email Search Review
Emails have become part of anyone's contact information. Therefore, if you want to reconnect with someone or need some business information, the US Search email lookup is the safest way to do it.
Suppose you come across additional information that might be helpful. You can add it to narrow down the selection of email addresses that have come up in the results. Ultimately, this platform will provide you with a valid email, so you can get in touch with whomever you want.
US Search Review – Ease of Use
Overall, the website is simple to use. You won't have trouble using the desired service. After you fill in the minimum information required, the search engine does the rest. In other words, you don't need to browse further like in regular search engines because the report you get displays all the data available about a person.
The platform allows you to perform a search without a subscription. When the report is ready, the Unlock full report button takes you to a page showing the pricing, subscription conditions, and payment methods.
US Search Customer Service Review
We couldn't locate an FAQ section that could be helpful to customers. However, US Search offers customer support via email ([email protected]) and phone ((888) 712-0108). You can get in touch with customer support representatives Monday through Friday from 7 am to 5 pm PST (or from 10 am to 8 pm EST) for all kinds of inquiries. Their business hours vary during holidays, so the response time can be longer.
How Much Does US Search Cost?
There's no pricing page on the official US Search website. But, once you attempt to unlock a full report, the platform will ask you to subscribe to a paid plan. In addition, you can opt for a five-day trial for $1.99.
After it ends, the monthly charge is $19.86. This plan includes unlimited reports. You should bear in mind that the company automatically renews your subscription after 30 days from the initial payment date. So, if you wish to cancel it, you must do it before the current billing period ends.
US Search Refund Policy
The company has a no refund policy. It applies to the initial fees and all the subsequent payments.
Online Ratings
Although US Search isn't new on the market, we haven't been able to find too many user ratings. Judging from what we came across, people choose this company over others because of the updated information.
Many see it as a tool valuable for finding important data. They appreciate the opportunity to double-check what they already know about someone. Apparently, US Search has long-term users loyal to it for over a decade.
Other US Search reviews claim this is their number one choice when looking up some information. They praise it for its multiple services. Furthermore, they like how easy it is to purchase a plan once you're sure you've found the correct data.
Myriads of people have located old friends and elementary school teachers. Thanks to the extensive reports, they've managed to discover their current addresses and contact them. The trial offer is another reason why its members like US Search – it allows them to use the services without limitations.
Apart from these positive ratings, the authors of few US Search reviews complain about the refund policy. Since the company deals with refund requests on a case-to-case basis, not everyone received one. As a result, they are dissatisfied with the service.
Some of the negative impressions are about the report accuracy. Namely, the researchers found false reports about themselves, stating they allegedly had had several divorces. Upon taking a closer look, we've realized this situation sometimes happens with common names. It's better to go through several reports in such cases, just to be sure.
US Search Alternatives
Despite its evident advantages, US Search isn't the only service that compiles public records. There are many other background check companies worth mentioning, but it's not easy to pick one.
Just to be sure, you should spend some time browsing before you settle on a particular service. To give you some hints, we've compared US Search to five different public record providers—Intelius, Spokeo, Instant Checkmate, BeenVerified, and TruthFinder.
US Search vs. Intelius
Intelius is US Search's parent organization. It's a well-known background checker. While both companies gather public information from countless reliable sources, there are some slight differences between them.
US Search finds the people related to the person you are researching. But Intelius upgraded this feature by developing the Intelius Connection engine. It has become part of every people search report and improved them drastically.
Identity Protect is another of Intelius's exceptional features for credit reports. Unfortunately, you can't find such information with US Search.
US Search vs. Spokeo
Although much younger, Spokeo is a California-based company, same as US Search. People search, email and phone lookup, and criminal records have become regular features on such platforms. Apart from those, Spokeo has some other progressive features US Search doesn't. These are wealth and work information.
More precisely, Spokeo can tell you more about one's income, lifestyle interests, and current and prior jobs. This type of data exists on specific websites only. Additionally, Spokeo offers customizable search plans for enterprises and law enforcement.
US Search vs. Instant Checkmate
When searching for criminal records and similar information, Instant Checkmate is the one you turn to. US Search indeed creates impeccable reports containing all the details about arrests, sentences, and offense details.
However, Instant Checkmate allows you to run a federal and state prison inmate search. That substantially expands your search results. Another difference is that US Search doesn't have an app, whereas you can use Instant Checkmate on the go.
US Search vs. BeenVerified
For starters, US Search is less expensive than BeenVerified. According to our BeenVerified review, they charge $26.89 per month, whereas US Search charges only $19.86. Both companies offer good value for money, but you need to pay attention to the prices if you're on a budget.
VIN number lookup is something that US Search lacks, but BeenVerified exceeds in. You can uncover so much about your own car or the one you intend to buy. The reverse phone lookup, property and criminal records, and email search are about the same.
US Search vs. TruthFinder
Our findings on both of these companies testify that they generate accurate reports on various matters. But TruthFinder has specialized in family history. Thanks to the free Family Tree maker, you can trace your ancestors. Moreover, you can file all the documents and combine them into a beautiful lineage.
If you're curious about your roots and relatives, this tool is the top choice. The US Search people lookup includes similar data for finding your relatives, but you can't export them in the form of a family tree.
US Search Review – Final Verdict
All that being said, US Search is a decent people search engine that's been serving its users for over 25 years. It's best for anyone interested in specific information or those looking for detailed background checks.
This company gives you a chance to reunite with your schoolmates and relatives, besides taking care of your safety. After all, you can never be too sure; it's better to investigate that date of yours on time to see what they hide in their social media profiles.
Frequently Asked Questions (FAQ)