Looking for a job and new employees can be stressful tasks. That's why there are many job searching websites aiming to make this process easier for you. SimplyHired is one of many such websites. SimplyHired is an online platform for finding jobs and job candidates alike. The website gathers various listings of jobs from all over the web, such as career pages from companies' websites or other job search platforms, and then matches the suitable jobs to SimplyHired's users looking for work. Dive into this SimplyHired review to find out more about its features, prices, and more.
Pros & Cons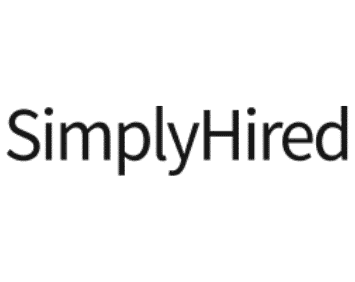 Pricing Plans
Per-Applicant Prices
start as low as $9.99
*the base price for reaching out to applicants
*it may change depending on various factors
Features, Courses, and Materials
Founded back in 2004, SimplyHired is available in 12 different languages and currently handles job searches in more than 20 countries. The website has a few beneficial features for both finding and offering jobs, as well as tools for handling businesses with ease. Let's go over the most important features this platform has to offer.
Job Searching
SimplyHired has a simple to use job searching feature. You can look up specific companies, job titles, and even individual skills, and the website will give you an incredibly vast number of jobs to choose from. Additionally, you can search for cities, states, or remote work to narrow your search down. SimplyHired features many different job options, and by clicking on a particular job, you can find all the relevant information about it.
Job Listing
Posting a job is just as easy as searching for one on SimplyHired. To post a job position opening, you have to open an account while following all the necessary steps to ensure your account is verified. After the initial account setup, you have to add company details and verify your email. Make sure to follow all the steps and rules, as SimplyHired has had complaints about terminating accounts that didn't follow its Terms of Service.
Once you have verified your account, it's simple to post a job—just enter all the required information about the job position. You can also indicate how you would like your workflow, hiring steps, and hiring team to work, which you can then review before posting. The best part is that you can post as many jobs as you want for free!
Applicant Screening and Interviewing
Another one of the best SimplyHired features is the fact that you can do interviews and screenings of people who applied for the job via the website itself. This feature is practically the only one that you have to pay for. The base price is $9.99, with some more details that we'll provide later on.
SimplyHired also features example interview questions on the website, which could be a very useful read if you're not experienced in screening candidates or you're a candidate preparing for an interview.
Salary Estimator
Many SimplyHired reviews have pointed out that the Salary Estimator feature is one of the most worthwhile features on the website. With this tool, you'll be able to find out what the average salary for a particular job is, and you can compare different wage offers to gain a better idea of what kind of salaries or expenses await you.
Resume Builder
This website also has a free resume builder you can use before you venture into your job hunting. It's a highly customizable sheet with many features and templates. Once you finish making your resume, you can share it, print it, or download it.
Still, there are a lot of SimplyHired alternatives when it comes to resume builders, many of which offer different tools. If you're wondering what other resumes you can make, check out our best resume builder article for more.
HR Tools
SimplyHired offers convenient HR software with a multitude of tools that can help your business run more smoothly. Judging by the information we gathered for this SimplyHired review, this tool might be the most worthwhile. With it, you'll be able to manage your tasks and processes efficiently and for free. The tools include onboarding and managing new employees, attendance and PTO tracking, document managing tools, tracking expenses, and more.
Ease of Use
We agree with other SimplyHired reviews that this website has a good interface. Many people praise the platform for screening and interviewing applicants because it's simple to use. The system for filtering candidates and the search platform are also a plus.
Posting a job opening is a straightforward process as well. You simply need to create an account on SimplyHired and activate it via email. After that, you may post a job from an option on your dashboard, enter all the relevant info, calculate the payment, and you're good to go!
Plans and Pricing
SimplyHired has a simple pricing policy. If you're a candidate looking for a job, using this website is free. This is the case for posting a job on SimplyHired as well—it costs nothing to list your job opening. However, it's a different story if you want to contact a potential candidate for the job, as getting the candidates' contact information comes with a cost.
The base price for reaching out to applicants is $9.99. However, it may change depending on the number of applicants, their experience, or the number of other businesses that wish to contact your applicants. Some SimplyHired customer reviews have warned about occasional issues with contacting people or the jobs being a scam, but these are rare situations.
On the other hand, the HR features SimplyHired offers are free as well. Even though they aren't suitable for a large business, they're perfect for simpler tasks HR professionals might have.
Refund Policy
It's not easy to be considered eligible for a refund on SimplyHired, since the company grants it to users whose account has been deactivated without a reason or due to the website's system malfunction. If you think this is what happened to your account, you can ask the company to check. Additionally, people that violated their Terms of Service in any way are not qualified for a refund.
SimplyHired has had some complaints over the years for accounts being terminated for no apparent reason, though there's no way to know if this was actually the case or not.
Online Ratings
SimplyHired has gathered both good and bad reviews over time. While there are many reviewers who talk about their positive experiences with the website, such as finding applicants very quickly, there are also people who gave SimplyHired a low rating for the fake listings or problems with account termination.
The HR tools, on the other hand, are given higher ratings for their helpfulness in keeping a business neat and organized. Since they are free and easy to use, many enterprises opt for this option when looking for a website that can organize tasks effectively.
Lastly, the biggest issue users have with this platform is the fact that SimplyHired lacks good customer service. People have mostly reported not being able to get in touch with customer support, and some have expressed discontent with account problems and their termination. However, these problems are not frequent, and you'll likely have no similar issues if you read the Terms of Service thoroughly.
SimplyHired Pros and Cons
Pros:
User-friendly interface
An impressive number of listings
HR features
You can find candidates quickly
Lots of different services
Cons:
Features aren't good for bigger businesses
Recruiters are charged for the candidates they get in touch with
SimplyHired Review — Final Verdict
SimplyHired seems to be one of the best options out there if you're searching for a valuable candidate for work or want to get hired by someone. The website is very useful if you're looking for a job platform with many different options.
On top of that, if you're an HR professional, you will find the tools for organization and other tasks very handy and time-saving. SimplyHired seems to measure up to its standard, as seen by its useful features and user-friendliness.
FAQ