This is it! High school is finally over, and the time has come to fulfill your dreams, leave the family nest, and start the new chapter of your life called "student life" with all its perks and buzz.
You probably watched dozens of college-related movies that talked about the infamous secret societies, mad as a March hare dorms, and unforgettable parties, describing college years as the "best years of your life." But the movies don't tell us how to prepare for college. They do not speak about college interviews, placement tests, or backbreaking classes. This is something we're supposed to learn by falling down the rabbit hole.
Read more: Target Test Prep Review
Before you hit that panic button, remember that there are many tips and tricks that you can use to make your college years genuinely exceptional and a unique experience to be cherished forever. Welcome to the new page of your journey, fasten your seat belt, and enjoy the ride.
How to Get Ready for College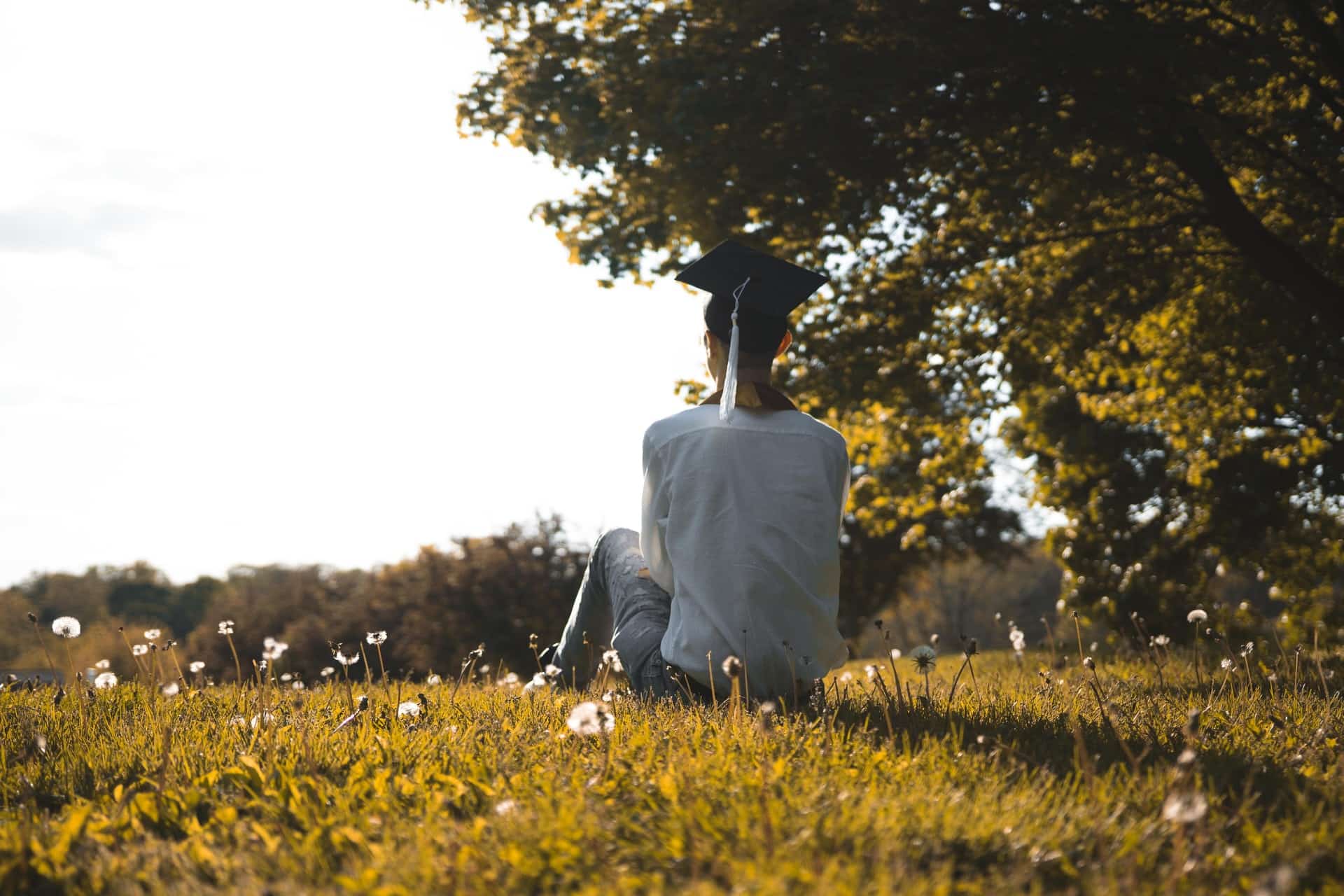 The last school bell has marked the ending of your adolescent age and the beginning of a new era. But before you fly off to Wonderland, there are some things to consider.
Choosing the right college might be the hardest part of the journey. Should you follow your heart and dreams or be practical? Will living far from home become an issue over time, or do you believe that modern technology can deal with this problem? Where do you imagine yourself in four years?
These questions, entwined with your family's and friends' opinions, might trigger some unnecessary stress. After all, preparing for college is not an easy task, and you should consult with your family, but at the end of the day, the final choice must be yours.
To avoid last-minute decisions, you should start your preparations while still in high school. Here's what you can do!
Start Scouting
Ask yourself a few questions. What are your greatest concerns? Is college too far? Do the dormitories look bad? Will the classes be too hard? Do you think you're still not ready for college?
To get rid of these doubts, it's always a good idea to visit the colleges you're interested in, get a feel for them, and taste that student's life for a moment. Explore the premises, learn all the things that will be helpful when it comes to the final decision, and take notes.
Did you know that, according to Statista, 14.59 million US students attended public colleges in 2019, while the number of students in private colleges was 5.14 million? By the year 2029, the numbers are expected to increase to 14.89 million and 5.22 million, respectively.
Engage in Extracurricular Activities
Extracurricular activities should be your plus one when it comes to preparing for college. Working as a volunteer or being a part of a team will show the potential colleges you are a capable and ambitious person with strong time management skills.
Read more about which extracurricular activities to include on your resume.
Just don't overdo it. Joining the Anime Club, the Chess Club, the Martial Arts team, and the Drama Club while volunteering at the local hospital during the senior year will only drain your energy. Arrange your extracurriculars throughout your high school years, and choose the ones that you enjoy the most.
If you don't know what to choose as an extracurricular activity, here are some ideas.
Start Reading More Books
How to prepare for college? Start reading more books. It's a great way to enrich your knowledge base, broaden your vocabulary, and spark your imagination. It can also make you more empathetic, which is a crucial skill for pretty much everyone, no matter what some STEM graduates might think.
Forming a reading habit is a net positive that will definitely make adjusting to college easier. When it comes to getting ready for college, this is a good starting point since you'll be forced to read countless textbooks while studying for exams.
Learn more: Best Places to Sell Your Textbooks!
Tuitions, Fees, and Finances
Whether you like it or not, some universities will be out of your reach because of their tuition fees. Start saving money in your sophomore year and make a financial plan. Are you planning to live on campus? Rent a place? Live with your relatives? Make sure you consider all the options available to you and don't forget to apply for scholarships.
Preparing for college in high school is essential if you want to avoid unnecessary stress and possible panic attacks. Doing your research and talking to the high school counselor will help you make the right choice.
Take additional classes that are similar to your college interests. For example, if you want to apply for a Film Academy, you should take courses in video editing, screenwriting, acting, cinematography, etc. Don't apply to courses you don't like, or you won't enjoy your student experience.
Things to Know Before College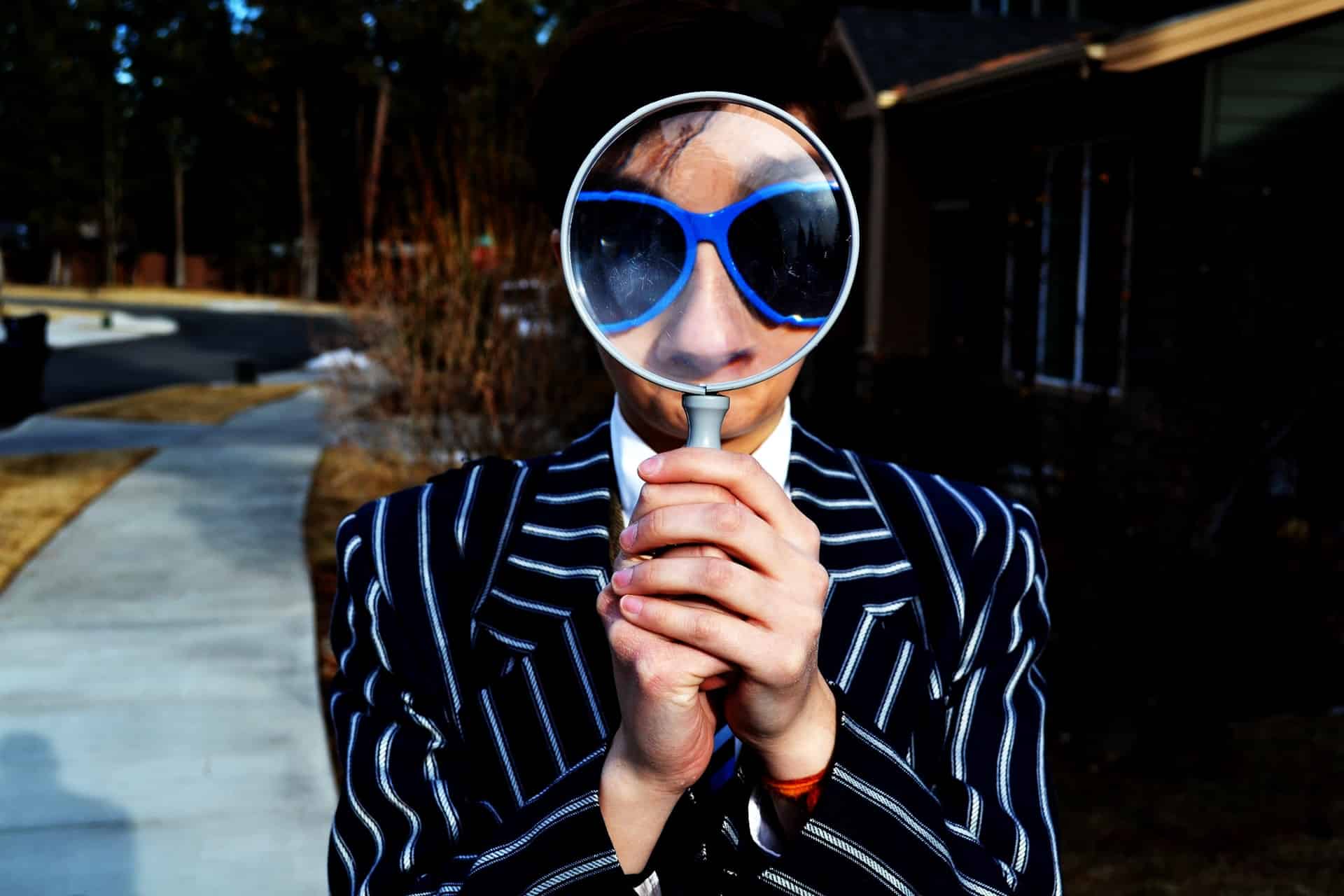 So you finally decided what will be the next step in your educational journey, but what to expect from college life, and how to blend in easier? Here are some tips you can use.
Stay Vigilant
First of all, not everyone you meet will have the best intentions. Some people will want to take advantage of you by continually borrowing books, clothes, money, etc. The best way to protect yourself is to learn how to recognize those people.
Basic knowledge of psychology might do the trick, like reading body language and understanding how people act or talk. But don't be alarmed. With time and personal experience, you'll be able to spot the warning signs and avoid those people.
Prepping for college can be fun. For example, did you know that numerous colleges have their secret societies? Many famous people were part of these exclusive societies, like Thomas Jefferson (he was a part of the secret society called Flat Hat Club), and George W. Bush (he was a member of the group called Skull and Bones at Yale).
Freshman 15, It's a Trap!
Every first-year student heard about the expression "freshman 15", but do you know what it means? According to the notorious legend, almost every freshman is in danger of gaining weight (roughly fifteen pounds) during their first year in college. This can happen due to a change in your eating habits, irregular diet, drinking, emotional eating, etc.
Prepare for college by avoiding this trap. How? Don't skip meals, manage your stress by exercising, drink enough water, sleep 8–9 hours, and in general, try to take care of yourself as best you can.
An online survey conducted by the National Center for Biotechnology Information shows that an average freshman gains about 2.7 pounds, while 15% of students lose weight. On top of that, men gain more weight than women.
Learn the Life Skills
Learn how to prep for college by starting to live on your own, far away from your family. How can this help? You'll have to learn some essential life skills, like cleaning a bathroom, changing a tire, doing the laundry, etc.
Furthermore, the microwave will probably become the most important secondary thing in your life. But if you don't want to get stuck on egg sandwiches, mac and cheese, and bean soups, you should probably learn how to cook and store food. There are many easy recipes for students you could try out and discover your inner chef.
How to Prepare for a College Interview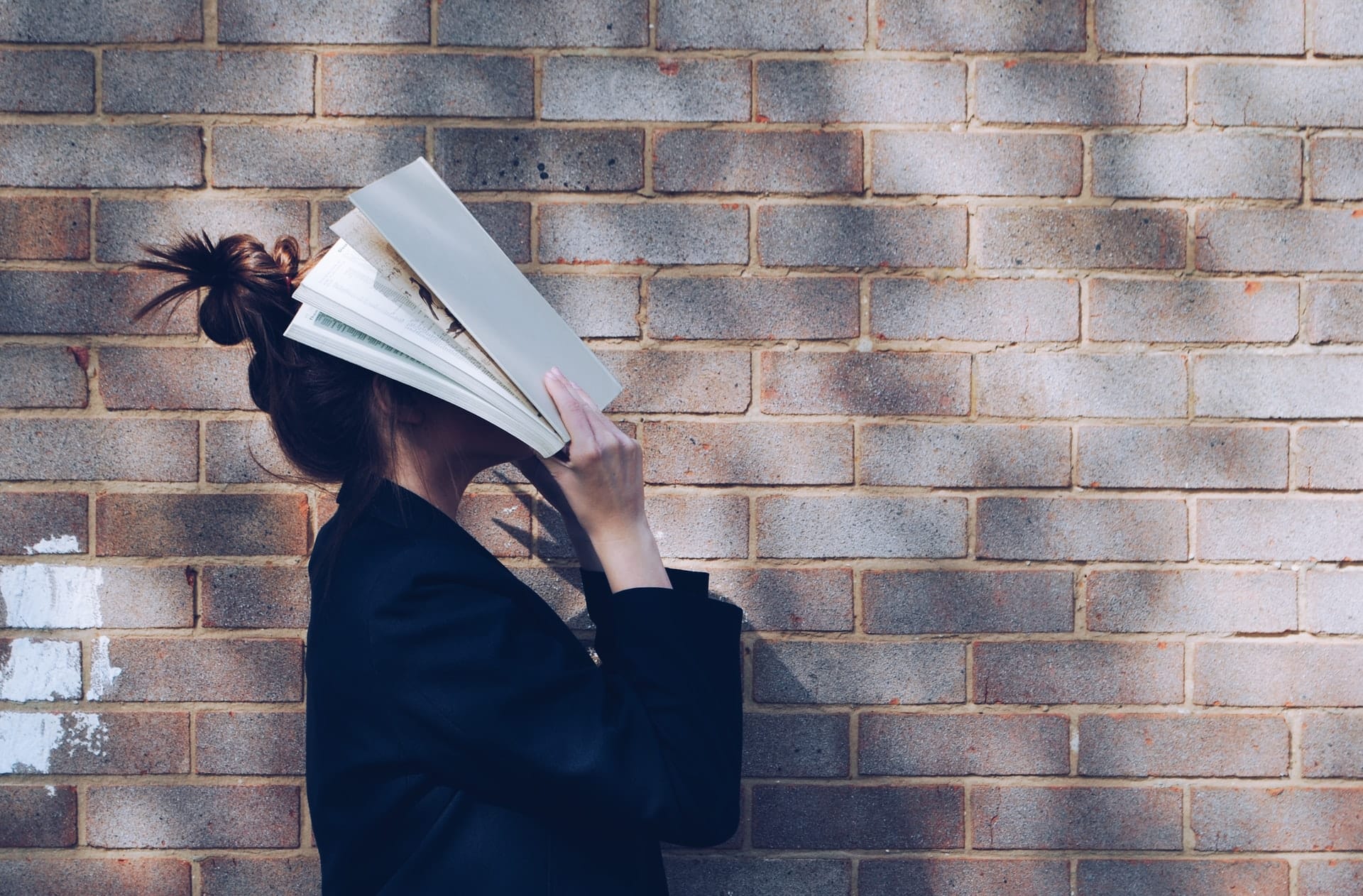 College representatives often interview potential students. These interviews are not mandatory, but they are a good way for you to get familiar with the potential college and ask them questions. This works both ways. Colleges will want to know more about you, your goals and outlook, and how you can contribute. Here are some tips to help you prepare for the interview.
Be Honest with Your Responses
Preparing for university takes some research, so try to find out what you might be asked. Some of the questions will be personal. The interviewer will ask you about your goals and college expectations, the recent challenges you overcame, the books you read, your strengths or weaknesses, and so on.
Be honest with your answers; don't memorize them. You don't want to sound like a robot. If you're nervous, do some research about the college and prepare for the interview.
Turn off Your Cell Phone and Don't Be Late
Don't be late for the interview, get there 15–20 minutes before the appointed time, and don't forget to turn off your cell phone during the interview; you don't want to be interrupted.
Your Parents Can Wait Outside
If you want to get ready for college, don't bring your parents with you to the interview. This is your first step to becoming an independent individual. You should be able to handle the pressure and feel free to speak your mind.
Show Interest
Ask specific questions to get more insight into how things work and what to expect if you choose them. You can always learn something new, even if this wasn't your primary college choice.
Follow up
Send a thank-you note. You can make it more personal and use pen and paper, or you can send it via email. The best time to send a thank-you-note is within the first week after the interview.
Read more: Resume Paper: Creative Ideas to Print the Best Resume
The Most Common Interview Questions
Now that you learned how to prepare for college in high school, here are the most common questions you'll be asked in the college interview:
Tell me something about yourself. What makes you unique?
Why do you want to apply to this specific college?
What are your strengths/weaknesses?
How do you plan to contribute to the college?
Where do you see yourself in 10 years?
These interviews are not mandatory, and public colleges rarely conduct them. However, if you want to attend a private university, you better come prepared.
Be specific, honest, and detailed with your answers, even if you weren't prepared for the specific questions. There are no wrong answers, so relax and try to figure out if this is the right college for you.
How to Prepare for a College Placement Test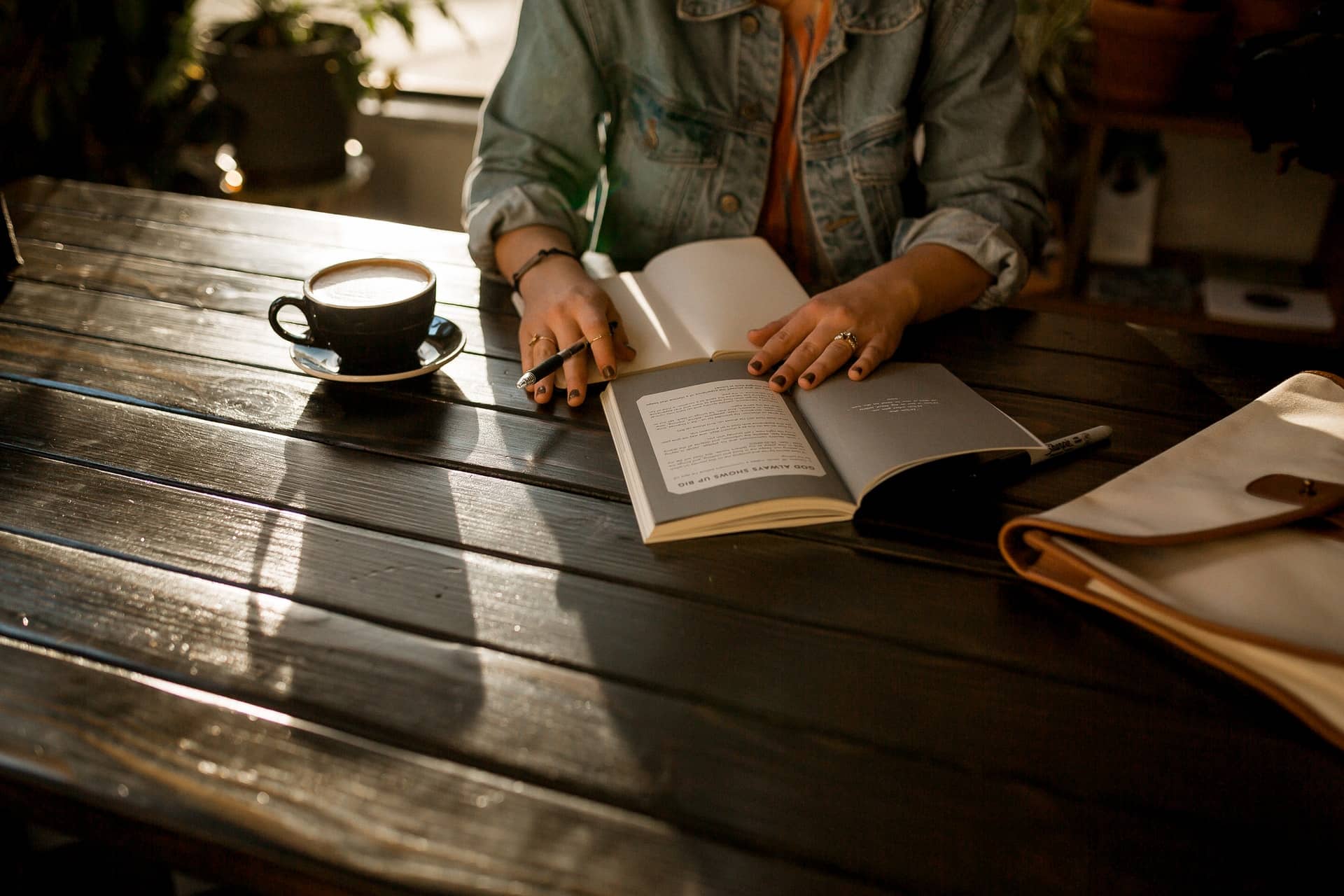 You have chosen the college you'll be studying at, and the interview is far behind you, now what? Well, it's time to prepare for the placement test. This is a critical step, and you need to be prepared for it. No need for panic, you got this covered.
What are placement tests? Placement tests are created to determine your academic skill levels. They usually consist of three parts: math, reading, and writing. Take into consideration that some colleges offer placement tests in foreign languages, computers, or science.
Every college uses a different test (often listed on their website). The point of the test is to learn about your strengths and weaknesses when it comes to your academic skills.
Next Generation ACCUPLACER Test
How will you know if you're ready for college, and how to prepare for the test?
You can't fail these tests. They are created to help you determine which classes you should take during the first semester. The most common test is called the "Next Generation ACCUPLACER test."
This test won't determine your knowledge. Instead, it's supposed to assess your abilities. The test is divided into math and English skills. Math skills include arithmetic, QAS (quantitative reasoning, algebra, and statistics), advanced algebra, and functions, while English skills include reading comprehension, sentence skills, and a written essay.
Now that you learned how to prepare for college with the help of the ACCUPLACER exam, let's see how you can interpret the scores.
ACCUPLACER exam uses five categories for scoring:
200–236 points
237–249 points
250–262 points
263–275 points (try not to score below 263 points)
276–300 points
On top of that, there is an ACCUPLACER ESL (English as a second language) exam that includes the use of language, listening, reading, and sentence skills. This test is scored from 20 to 120 points. Writing essays can give you 1–8 points.
There are various ways to prepare for college. Understanding the structure of ACCUPLACER exams is probably the best way to get started. Like we mentioned before, every college has a different version of the test, but overall, you can expect the structure to be similar enough.
There are approximately 90 questions on the test. You'll start with the arithmetic section, and you'll be asked to answer 17 questions. Next, you'll have to answer 20 questions related to college-level math. The math section ends with elementary algebra (12 questions).
Once you've done the math, rewire your brain for some language questions. You'll start with 20 questions on reading comprehension, sentence skills (20 questions), and the written essay.
How to Prepare for College Classes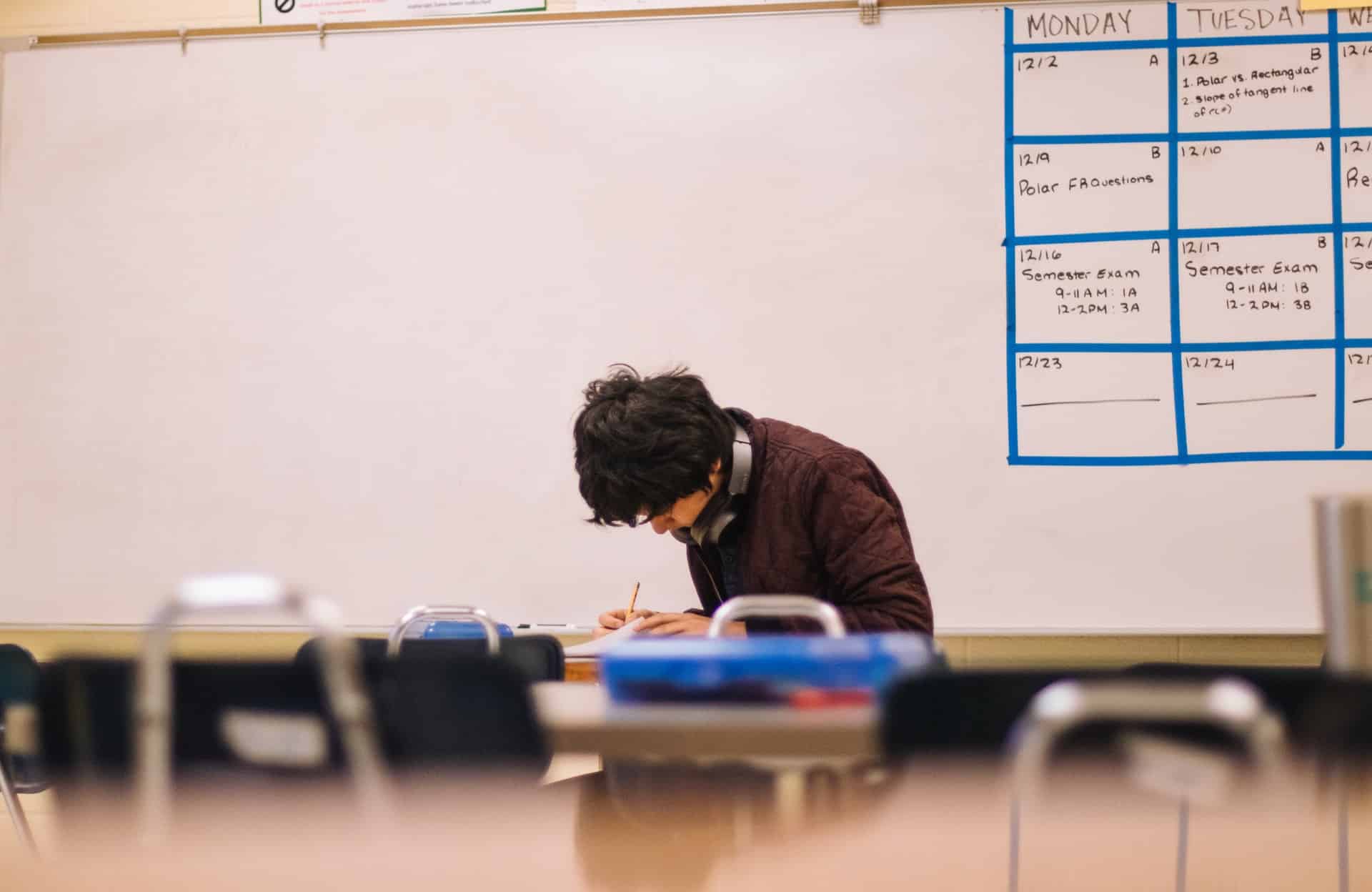 Every student uses a different strategy when it comes to studying for exams. You might think that the same strategy you used in high school will apply to a college, but you'd be wrong. Forget about studying the night before the exam. It might work one time, but it's not a good strategy.
First, you'll need to get used to transitioning from high school to college. Second, you'll have to create a new learning strategy, and lastly, you could try these tricks to make the transition less painful.
Choose Interesting Classes, Skip the Boring Ones
One of the things to do to prepare for college is to find a class that is tailored just for you. Some classes will have requirements, but don't let that discourage you. Choose interesting classes, and when you start getting great results, it will motivate you to learn even more.
While course difficulty depends on personal preferences, some classes are generally considered to be very hard for most students. These include organic chemistry, philosophy, linguistics, quantum physics, and anatomy. According to numerous students, the easiest classes you can take are physical education, music appreciation, personal finance, introductory psychology, and film studies.
Ask Questions and Participate
The professor's job is to educate you, so don't be shy to ask questions if there's something you don't understand. Furthermore, don't forget to prep for college classes. Do some additional reading and show interest in the courses you attend. Showing interest and participating in the debates will reflect well on your final grades.
Don't Be Late for the Classes
No matter how attractive the bed looks at 7 am, try to resist the urge to snooze the alarm and sleep for "five more minutes." Professors will notice if you're constantly late, and that won't reflect well on your final grade (even if you're otherwise a great student).
Getting ready for college will give you a lot of headaches, but don't give up on the first semester just because things might look hard from your perspective. With time you'll learn how to use these tricks to your advantage, and you'll create the best strategy possible to help you survive the spine-chilling first year at college.
Now brace yourself, because the next thing we'll talk about is campus life.
Things You Need for College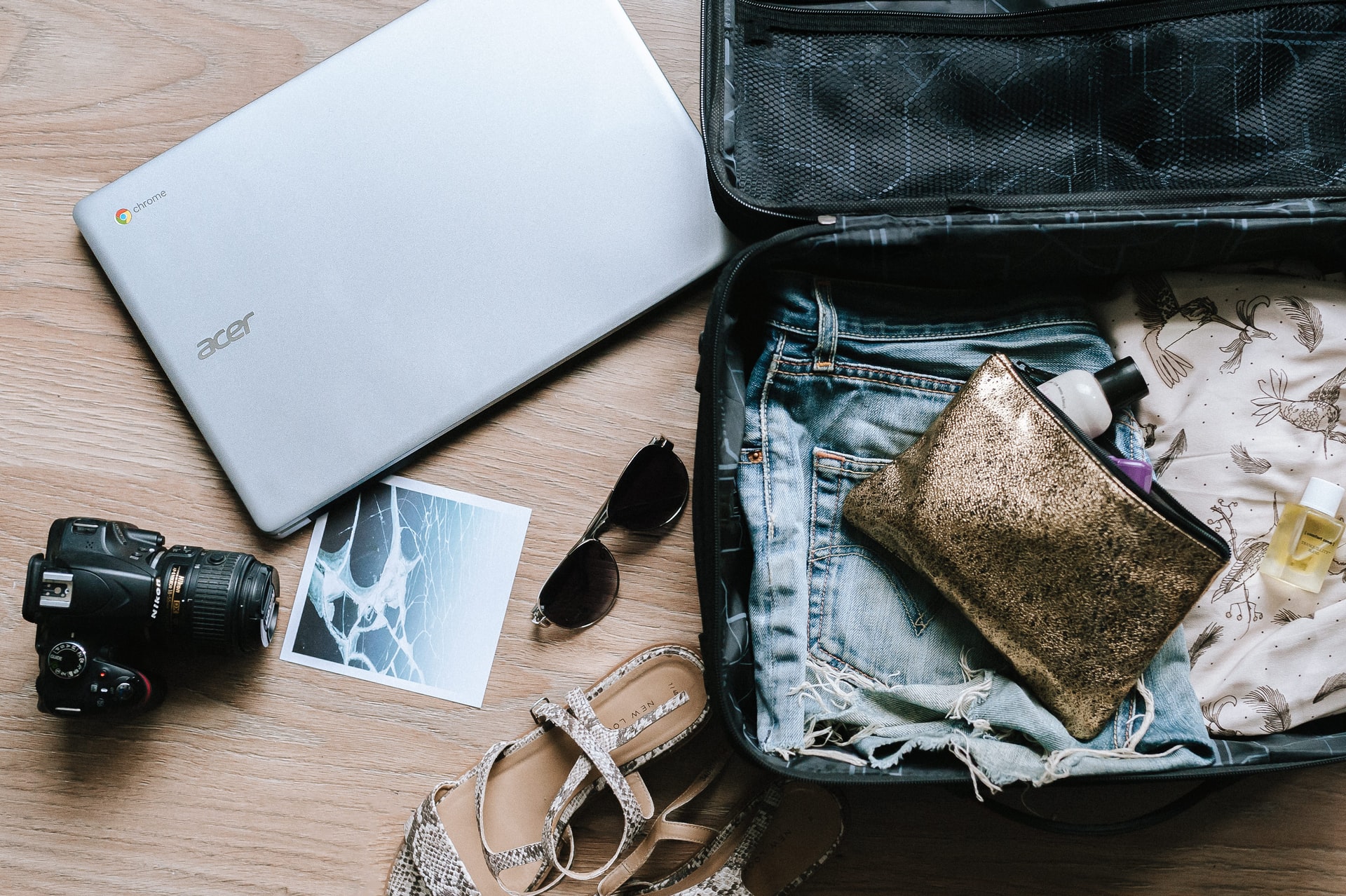 Some college requirements will be the same as the ones you had when starting high school. This implies the ever-present pens, pencils, highlighters, tape, stapler, paper clips.
In addition to the aforementioned lecture kits, there are few more things equally important for surviving your first year in college.
Sheets and pillows: you should always have an extra set of sheets and pillows.
A backpack: like in high school, you'll need a practical backpack for your textbooks, lunch, snacks, water, and all the knick-knacks that will help you throughout the day. This is one of the most important things to take to college.
A coffee maker: coffee will help you focus on your exams, and it will keep you awake and ready for early classes, so don't forget to pack a coffee maker with you. Did you know that 92% of students consume coffee? Furthermore, students consume more caffeine than the general population aged 19–30 years, but less than people aged 31–50 years.
A big lamp: It may seem unusual, but this is definitely one of the many things you will need in college. Dormitories are often dark, or they have bad lighting. If you want to study at night, have a big lamp packed in your suitcase.
Headphones: use them to have some peace, meditate, or simply enjoy listening to your favorite music on class breaks. As you'll find out, dormitories are loud most of the time, and having a quiet time for yourself might become a rare privilege.
Preparation for College Life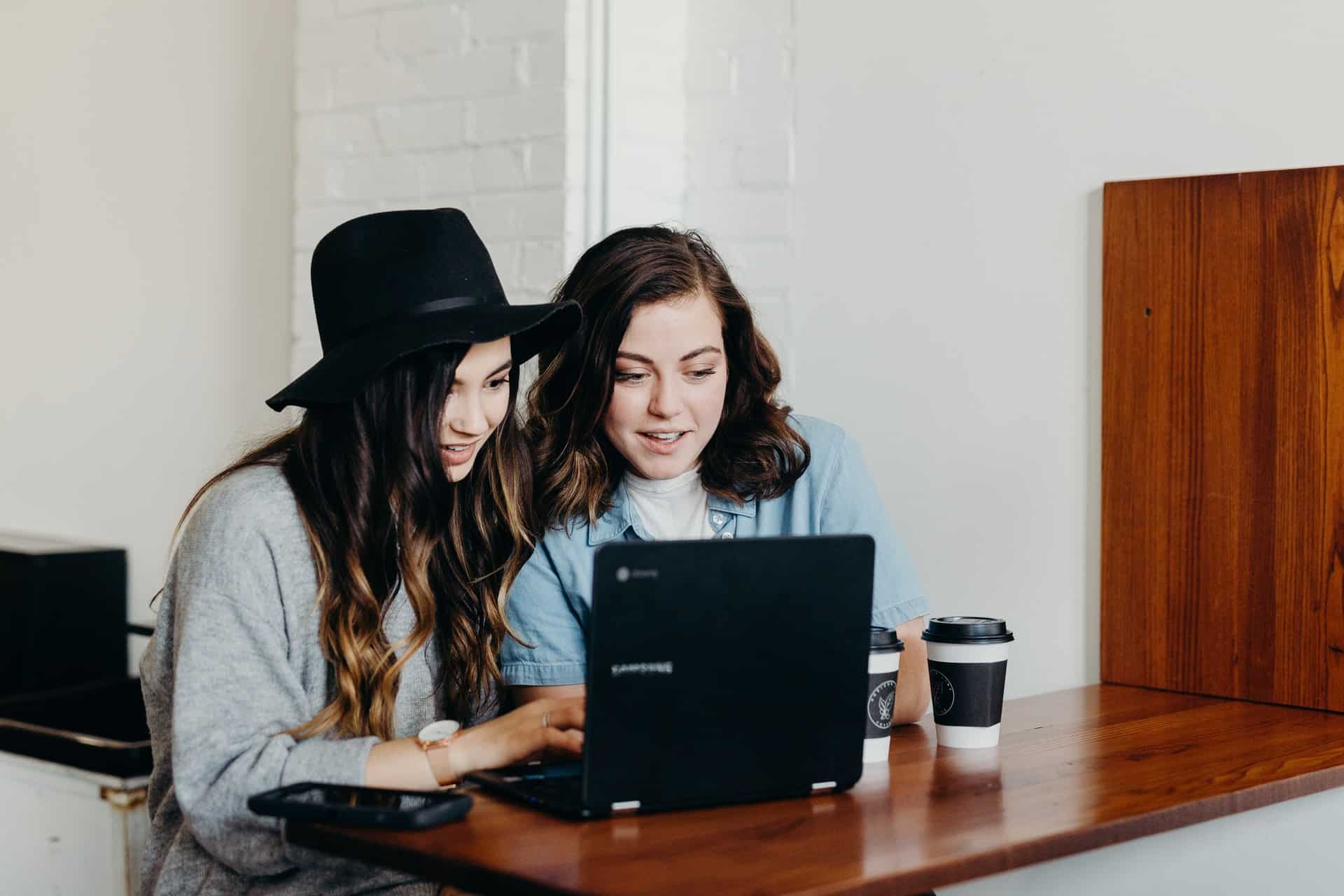 You can start by learning additional college terminology, but here are some things you should pay attention to while preparing for student life.
Make a Financial Plan
Becoming a student is not cheap. In fact, approximately 75% of students aged 18–29 acquire debt to finish their studies. This is where part-time jobs get in. There are many student jobs you can take on, including library assistant, dorm receptionist, cafeteria worker, etc. Be sure to check all the opportunities to earn more money, and save for the future.
Become a Social Butterfly
We already mentioned the things to get for college, like a backpack, lamp, and headphones. But what about the people? How to fit in the new location?
Try to be communicative, ask questions, go to college events, and join learning groups or other academic clubs. You can always use the coffee maker you brought from home to invite people over to your dorm room.
Did you know that caffeine makes people more friendly and sociable?
Bring the Essential Items
The essential items you need to have when moving into the dorm are sheets, pillows, blankets, laptops, cellphones. Things all college students need, besides the essential items, are a laptop, game consoles, a mini-fridge, and a microwave.
Before bringing your favorite things to the dorm, ask if there is a list of things that are not permitted. Some colleges have strict rules, and some dorms are not furnished with beds, desks, chairs, and dressers.
Create a Weekly Schedule for Studying
If you create a weekly schedule for studying, you'll probably have enough free time to go out with your new friends and finish your homework on time. Develop a learning system that fits your needs the most.
Things to Do the Summer Before College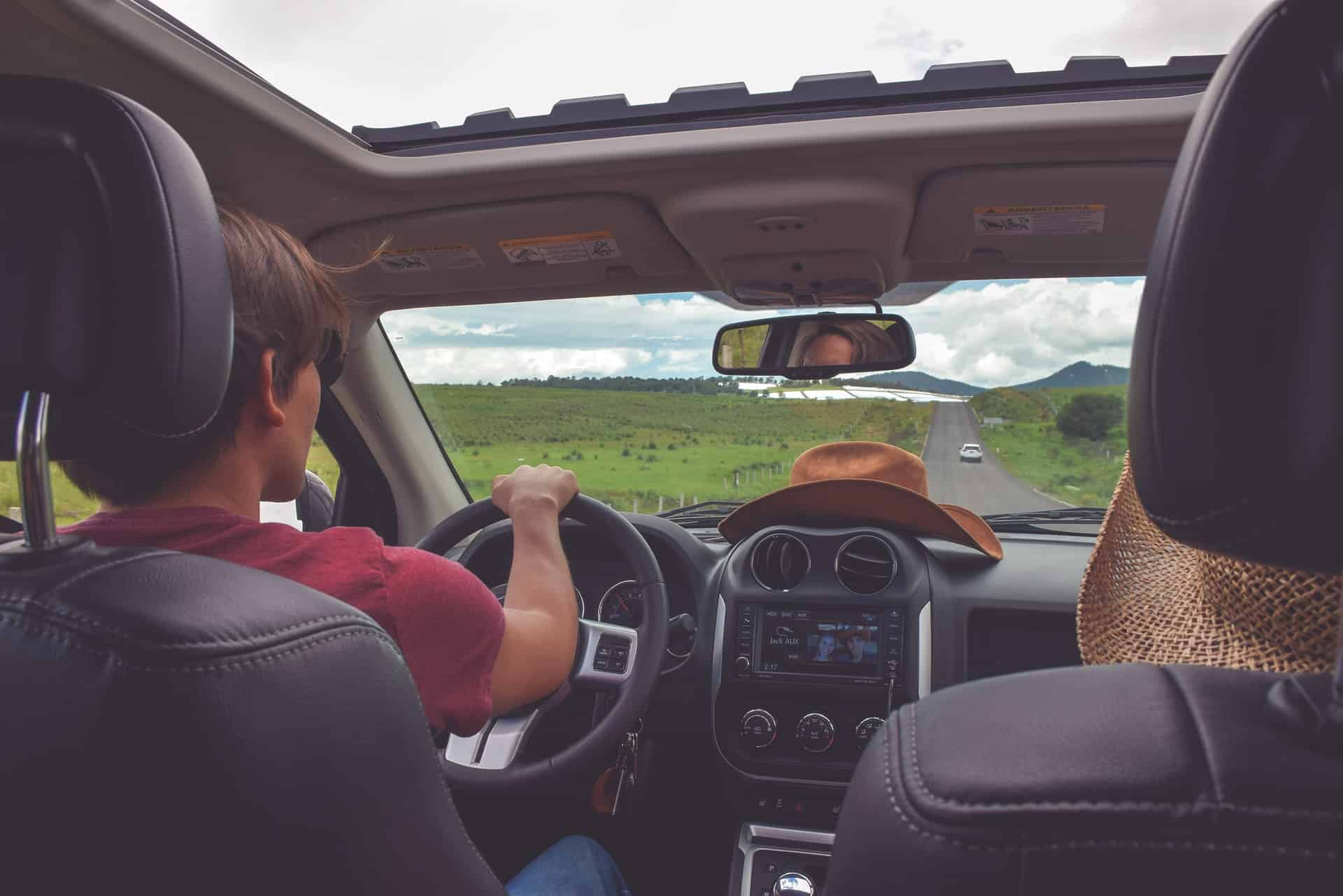 So this is it! The last summer before you become a freshman. You probably have many things in mind. Where to start? Will you have enough time to finish everything you planned? Is this the best time to get a new haircut and make that road trip with your best buddy?
All things considered, your task is not easy. How to make it work and still have time to enjoy the last summer before college? Well, here are some ideas you could try:
Meet the Dorm Roommate
College preparation tips, take one, scene one: the roommate. You've read all the camp brochures, you bought the coolest lamp and flip-flops, and you started making plans on how to decorate your dorm room (maybe ditch the Avengers poster).
Now is the best time to connect with the new roommate. But how? Easy, you can call them or Skype them. Find out what you have in common.
Try to be open-minded, and remember that every individual is different, and just because you're an extroverted Aries and they're an introverted Cancer doesn't mean you won't get along.
Explore the New Town
Preparation for college, take one, scene two: the new town. You exchanged messages with your new roommate (they are kind of cool for a Cancer). You finally decided to replace the Avengers poster with the Stranger Things poster, and now it's time to hit the road and explore your new hometown.
You can do this with the help of Google maps or hit the pavement. Find out where the cool restaurants are, where students usually go after classes, and if the town has some interesting urban legends or historical figures.
Read Books and Get Acquainted with Pop Culture
Things to do before college, take one, scene three: books and movies. Classic literature books can be a great conversation starter that will also make you look cool. You might have read some of these books in high school, but suddenly you can't recall if Edward Rochester was in Jane Eyre or Wuthering heights. Reread the classical masterpieces and entertain your new friends, and college professors, by quoting famous lines ("Nelly, I am Heathcliff!").
How to get ready for college? Become acquainted with pop culture to leave a good first impression, and what correlates most with it? Her majesty, the movies. Golden Age of Hollywood produced movies like Casablanca, Gone with the Wind, Some Like It Hot, and Rebel Without a Cause. Being able to talk about James Dean and his notorious Porsche "Little Bastard" or Hitchcock's chilling filmography will open many doors and help you meet new and exciting people.
Fun Fact. Did you know Harvard has the largest academic research collection in the world and has over 70 libraries?
Road Trip with Friends
How to prep for college, take one, scene four: hit the road. You finished with exploring and preparing for student life, and now you can finally relax and enjoy your last summer. The road trip you've been planning for a while with your friends can now be set into action. Spend some quality time with your friends and family, and have the best summer ever. Make it memorable, roll camera, roll sound, and action!
Getting Ready for College Checklist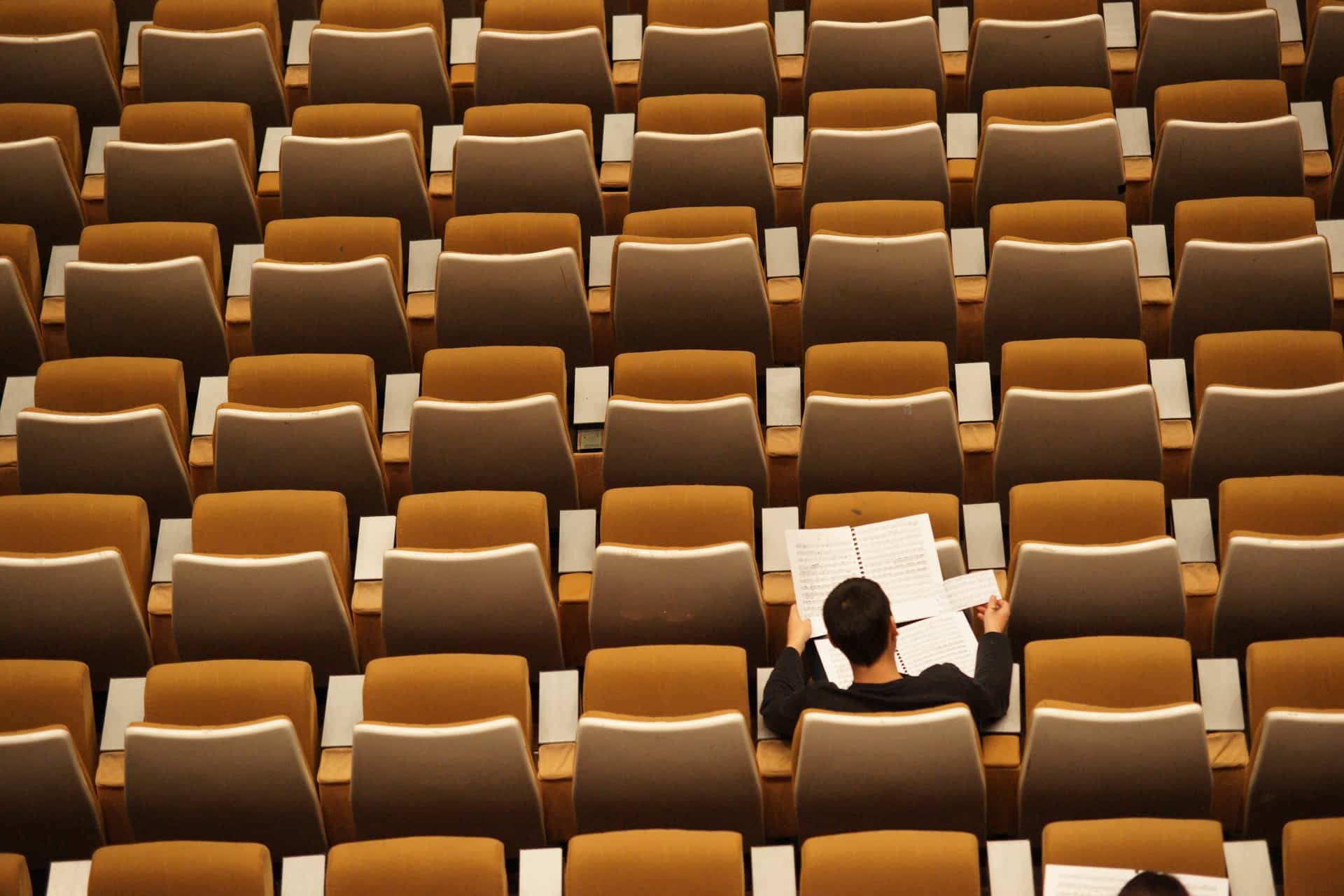 We talked about the stuff you need to put on a list and take with you to the campus. Now, let's talk about the process of getting used to this new reality. There are a few ways to get prepared for student life: emotional, financial, and logistical. Let's start with the hardest one.
Emotional Preparation for College
This is the first and maybe the hardest one of the steps to prepare for college. Everyone is scared (and excited at the same time) of these new life changes, and that's completely legit.
One survey tells us that 60% of college students aren't emotionally prepared for college life. They often have a hard time dealing with frustration, depression, loneliness, or fear.
The most common mental health problems that students face are depression, eating disorders, anxiety, and addiction.
Is there a way to defeat these dreaded fears? Yes, and here's how to be prepared for college:
Make a list of all your achievements, and take a peek every time you get insecure.
Talk to your family members and friends, don't lose contact with the people that are important to you.
Make a schedule for hanging out with your old friends over Skype or some other video app. You can play video games together, talk about your new experiences, and boost each other up.
Changes are the normal part of our lives, the necessity, and the way we grow as human beings, so don't be afraid of this transition. Remember, "There are far better things ahead than any we leave behind" C.S. Lewis.
Financial Preparation for College
We'll continue this college preparation checklist with the financial plan. Here's what you should do:
Create the budget for necessary stuff like books, food, insurance, and other college costs, and try not to spend too much money on things that are not important.
By the end of the month, if you have some money left, don't spend it immediately. Try to save it to pay off the loans or to buy something you really need.
Get a part-time job.
Logistical Preparation for College
We'll end our checklist on how to get ready for college with some logistical advice. Here's how to organize and plan your moving into the college campus:
Before moving into the campus, check the place, and see your potential dorm room.
Make arrangements with your roommate.
Mark the local stores near the dorm.
Find out if there are any college student discounts you can use.
Find out if the dorm is furnished with beds, desks, chairs, and dressers.
List of Things College Students Need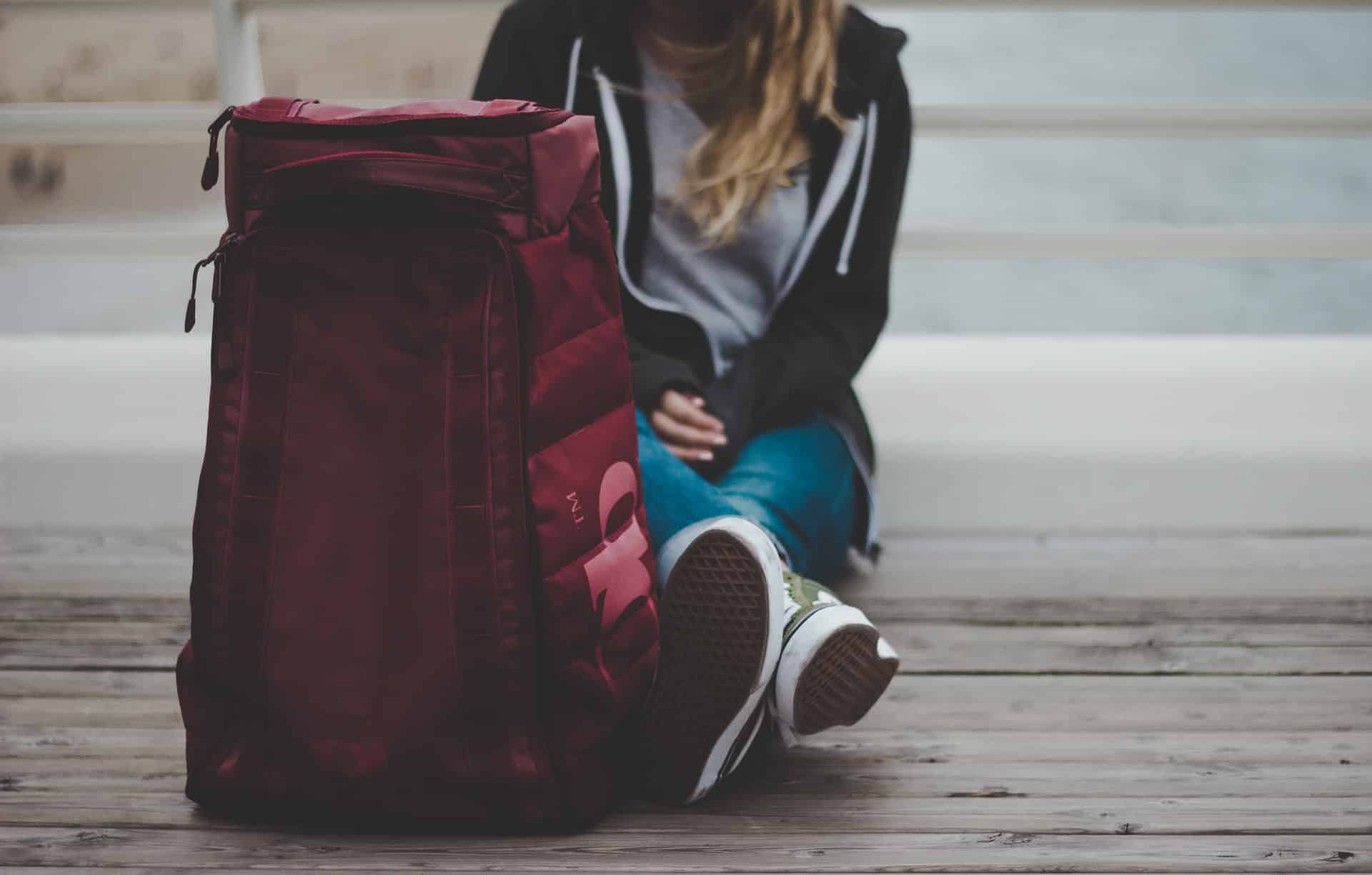 We talked about the essential stuff every student needs to bring into the dorm. In all that transitional chaos, you'll probably forget to bring the fun stuff that will make your student life exciting and bearable.
You should put these things on your list:
Decorations, wall art, posters, and pictures that remind you of your family, friends, and home town.
Entertainment options like console(s), tarot cards, board games, and other things that can make you a great host
A portable charger for your cell phone.
On the list of things you need for college, you should put all kinds of clothing, from casual to formal, from flip-flops to rain boots.
You'll need various products like shampoo, makeup, body lotion, deodorant, hand mirror, razor, blow dryer, etc.
Kitchen supplies like water boiler, toaster, blender, mugs, disinfecting wipes, trash bags, mini vacuum, etc.
Documents: a credit card, passport, copy of the birth certificate, student ID, emergency contact list, health insurance cards, etc.
Medical stuff, like bandages, eye drops, multivitamins, thermometer, supplements, first aid kit, antiseptic wipes, etc.
Conclusion
We hope we helped you figure out how to prepare for college and how to make the most of your education. Some people say that high school years were the best years of their lives; others claim that student life takes that title. It's a time when you can feel independent while still having a tether to the home nest.
After the initial freshman excitement, you'll get used to it. You might even feel nostalgic and homesick. Or you might be waiting for that next big step in your life—graduation day.
So what comes after graduation day? Getting a dream job, starting your own business, starting a family, or maybe experiencing the "best years of your life."