Creating innovative and unique content has always been the number one goal of every writer — whether you're a novelist, journalist, blogger, or student. Thankfully, these tasks are now more manageable.
In our ProWritingAid review, we'll talk about all the features this writing software has to offer. Moreover, we'll discuss what makes it stand out from competitors, and why it might be the right fit for you. You'll decide whether ProWritingAid is worth your while, but we're here to help you make the right choice. There's plenty of features to review, so keep on reading to find out more.
Pros & Cons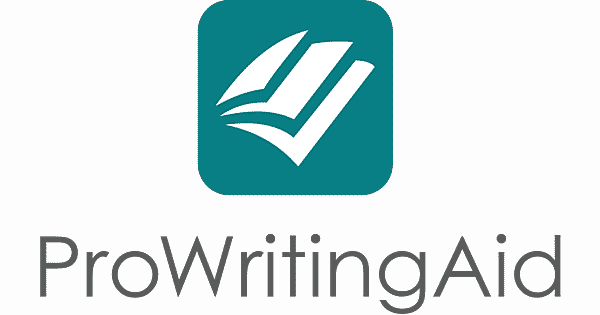 Pricing Plans
Monthly Plan
$20
Annual Plan
$59.25
Lifetime Plan
$199
About ProWritingAid: Features, Courses, And Materials
With so many exciting features, it might seem impossible to go through all of them in one ProWritingAid review. ProWritingAid is stiff competition in comparison to other writing tools. The company's products are accessible to both individuals and businesses looking to take their content to the next level, attract more readers, and increase their conversion rate.
Compared to its competitors, ProWritingAid is considerably affordable, and you'll get a fantastic range of products. Keep reading to find out the ProWritingAid cost and learn more about the company itself.
ProWritingAid is an innovative UK-based company founded in 2011. They work tirelessly to push the boundaries of Artificial Intelligence and Information Technology. Like any other company, it started small. Now it attracts millions of loyal users, be it aspiring writers, students, bloggers, or corporations. The products on offer are very adaptable.
Review of ProWritingAid Integrations
Depending on your preferences and needs, you can access ProWritingAid in many ways. Here's what you can expect:
Spelling errors marked in red
Grammar errors marked in blue
Style errors marked in yellow
If you've never used a writing tool, this is the gist — ProWritingAid will suggest various possibilities for correcting your content. It also allows you to explore additional options that might help elevate the content you're writing. Naturally, ProWritingAid doesn't expect you to accept every suggestion. You can say yes to some and refuse others. Moreover, if the tool doesn't recognize a specific word, you can choose to add it to the dictionary.
In the following paragraphs, we'll do a review of all ProWritingAid integrations to help you understand the tool better and know which one might be the best choice for you.
Review of ProWritingAid Online Editor
We'll start with the easiest and probably the most popular solution — ProWritingAid Editor. It's a web-based app you can access directly from any browser. All you need to do is log into your ProWritingAid account, and you'll be able to use all the features.
Once you navigate to the 'start web editor' option, you can edit your content and save it to your PWA account. However, if you look at our ProWritingAid Premium review, you'll see that the offer is much broader.
The online editor has specific reports that will give you helpful feedback. However, they are only available online and apply to 500 words. If you want to check longer documents and download reports, you'll need to switch to Premium. Nevertheless, if you need to check just a couple of things, the free online editor is a good option.
Pros
Free & accurate
Detailed reports
Easy to use
Cons
500-word limit
Reports only available online
Review of ProWritingAid Browser Extensions
Some people might confuse this feature with the web-based editor. Nevertheless, there are specific differences based on what you need. In some cases, the browser extension might be a better option.
Unlike the web-based editor that works only through the ProWritingAid website, the browser extension can function on any website. Currently, you can add extensions to Chrome, Firefox, Safari, and Microsoft Edge. This tool is one of the few things considered more useful than the ProWritingAid Desktop app.
The best part about the browser extension is that it works on any website you visit, including Gmail, WordPress, or a social media channel. That way, you don't have to worry about making any mistakes when chatting with your friends or writing an important email. The free version provides you with basic grammar and spelling checks, while Premium users have access to all ProWritingAid features.
Pros
Compatible with multiple browsers
Functions on a variety of websites
Cons
ProWritingAid Google Docs Review
Google Docs has become the new Microsoft Word. It's accessible from any device, be it mobile or desktop. If you do most of your work in the Google Suite, then the ProWritingAid for GDocs will make your job easier. If you choose to integrate it, it will provide you with real-time suggestions and potential edits.
We found this option especially popular with writers and editors who enjoy the accessibility and collaborative approach of ProWritingAid Google Docs. Unlike some other PWA features, this one comes with real-time checks and content reports. However, if you want to use it all the time, you'll need to opt for the Premium plan.
Pros
Real-time suggestions
A range of summary reports
Easy to integrate
Accessible from any device
Cons
Only available on Premium
Might slow down Google Docs
Requires internet connection
ProWritingAid Word Add-In Review
This feature is excellent news for all Windows users, but not so much for Mac users. Better yet, It can easily be integrated into Microsoft Word. Once you download and install it on your device, it will appear as a small tab, barely noticeable. However, it will be of tremendous help and provide you with a full report — grammar errors, style checks, and general suggestions.
Pros
Compatible with MS Word 2007, 2010, 2013, 2016
Extensive reports
Accurate & easy to use
Cons
Only for Windows
Only in Premium
ProWritingAid Desktop App Review
Essentially, the ProWritingAid desktop app works like the web-based editor, except it does all the operations directly on your computer. It's quick and easy to use.
If you're a Mac user and disappointed because there's no MS Word integration for your device, we have some great news. It opens a range of documents — MS Word, Rich Text, Open Office, Markdown, and Scrivener. Therefore, while you can't add an MS Word integration to your Mac computer, you can download and install the ProWritingAid app and use it to open Word files.
This feature comes with real-time corrections and exhaustive reports on grammar issues, readability, style suggestions, etc. Later on, you can choose to print the reports or email them to anyone who might benefit from the notes.
Pros
Available for both Windows and Mac users
Real-time checks and corrections
Full content reports
Cons
Requires an Internet Connection
Only for Premium users
Based on all the information we've explored thus far, we can make a quick comparison between Grammarly vs. ProWritingAid and review their features.
Firstly, ProWritingAid is more affordable and offers a lifetime membership that doesn't exist for Grammarly users. Secondly, PWA provides its members with comprehensive reports to improve their content and overall writing skills.
On the other hand, Grammarly features excellent mobile integration, making writing easier for people who are always on their tablets and mobile devices. Additionally, the Grammarly free version offers broader possibilities to its users than ProWritingAid.
Finally, you might need a ProWritingAid Premium crack to help install the app on your computer. Based on our research, individual users have had difficulties installing the app. However, with these tricks, the application will be up and running in no time.
The crack is not a ProWritingAid product, which means you can't contact them directly to find out more. However, the company intends to address all installation issues as soon as possible.
Review of ProWritingAid Reports
One of the main strengths of the ProWritingAid lies in the detailed, downloadable reports. They are available in both the Premium and the free versions. However, it's important to note that the Premium version offers a broader range of various reports that will boost your writing skills.
It's fantastic to have the reports feature if you're collaborating with other people too.
In all our previous writing editing software reviews, we haven't come across software that provides its users with so many types of reports. These summaries come in handy when you're examining a specific writing style or doing a grammar check of an entire book.
Reports you can receive from ProWritingAid:
Writing style report
Grammar report
Clichés and redundancies report
Overused words report
Readability report
Sticky sentence report
Consistency check
Repeat checks
Sentence length report
Pronoun report
Transition report
Pacing check
Dialogue tags check
Alliteration report
Contextual thesaurus
Acronym check
Diction report
Homonym check
House style check
Plagiarism check
Given that there are over twenty report options, some ProWritingAid reviews fail to mention them all. However, we found it vital, as these reports give PWA an edge over the other writing tools we reviewed in the past. With this exciting feature, PWA becomes your writing mentor, always pushing you to go further with your content and improve each aspect of your writing skills.
Keeping this in mind, visit the official ProwritingAid website and further examine what each report offers. Your choice shouldn't disappoint you.
ProWritingAid Plagiarism Review: Is There a Plagiarism Check Tool?
ProWritingAid allows its users to check their work and avoid any plagiarism altogether. Still, there are certain things we found that you might not like. The biggest issue regarding this tool is that you have to pay for it, even with a Premium account.
For example, the plagiarism checker isn't a free tool, and you can't even use it in the ProWritingAid free trial or the Premium version. To activate the plagiarism check tool, you need to buy additional credits, starting from $5.
If you don't like that option, you can always upgrade to Premium Plus, where the monthly subscription includes the plagiarism checker. Since many people use these tools daily, we'll understand if you aren't the biggest fan of the "additional credits" idea.
Ease of Use
ProWritingAid offers many tools. Therefore, it's relatively more complicated than most of the popular platforms. ProWritingAid vs Grammarly in the terms of simplicity is a good comparison.
Grammarly is a bit more user-friendly, and people don't have to adjust to all the tools and recommendations that ProWritingAid has. Its Chrome extension is simpler.
However, ProWritingAid can vastly influence your writing style with its comprehensive recommendations. It's accurate and, once you get used to it, really easy to use. The only drawback of ProWritingAid is that using it through a Chrome extension might slow down the process of editing.
Although the best resume builders usually have grammar checker tools, ProWritingAid can help you perfect it.
ProWritingAid Pricing
One of the major aspects people look into before choosing the right writing tool is its pricing and plans. Before you decide which plan to buy, think about why you need the tool. Do you need it for simple grammar checks, or do you want a full report with detailed explanations of your mistakes?
Depending on your answer, you can compare ProWritingAid Free vs Premium and make an educated decision. To help you out, we've listed the current pricing available for ProWritingAid:
Monthly subscription: $20
Annual subscription: $59.25
Lifetime subscription: $199 (one-time payment with all the updates)
Certain plans have an active ProWritingAid discount. If you decide the free version simply isn't enough, you can always upgrade it to Premium and get full access to ProWritngAid's fantastic features and in-depth reports.
Refund Policy
If you're unhappy with what ProWritingAid Premium has to offer, you can always reach out to customer support and request a refund. Even so, we certainly recommend taking advantage of the 14-day free trial.
You can always contact the customer support team via Live Chat or email. No matter which option you choose, a representative will reply and help you in the best possible way.
Online Ratings
You should always check multiple writing editing software reviews before buying a product. That's why we've summarized some online reviews about ProWritingAid.
ProWritingAid has a 3.5 rating on Trustpilot. Around 60% of users rate it as excellent, while 29% rate it as not good. According to these customers, ProWritingAid is great for professional writers and editors. With such a rich selection of ProWritingAid tools at your disposal, you might get overwhelmed and find yourself unsure of how to choose the right one. That's some people rate it as average.
Almost every Grammarly vs ProWritingAid review states that both tools are equally good. However, they suit people with different needs. According to The Digital Merchant, Grammarly is for essays and shorter articles, while ProWritingAid is a better choice for authors of manuscripts or books.
Nevertheless, if you need help with writing essays from scratch, you need a different tool (check out our PapersOwl review).
Final Verdict
Since the free version is quite limited, it's better to focus on PWA Premium and decide whether it's worth your time and money. Overall, ProWritingAid is an intuitive, easy-to-navigate tool that will undoubtedly help you out. It doesn't matter if you need to address grammar, style, or both. You can also use ProWritingAid for assignments you take on various online learning platforms.
If all the ProWritingAid reviews out there haven't been convincing enough, the only other option is to try it out yourself. Go to the official website and start the 14-day free trial. Hopefully, you'll have a transformative experience that will improve your writing technique.
The advanced software allows its users to review content, no matter how long it may be. PWA quickly adapts to your writing style and suggests improvements that you can make to bring more clarity to your essay, book, article, or anything else.
Frequently Asked Questions (FAQ)