Do you like learning from textbooks? Wouldn't you rather listen to native speakers instead of flipping through a boring book? This Memrise review will show you a better way of learning a language.
More than 50 million people have used Memrise, so we've tested its features and services to understand its specialty.
Have a look at our comprehensive analysis to see the bigger picture.
Pros & Cons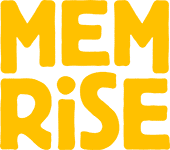 Pricing Plans
Monthly
$8.45/month
Annual
$29.99/year
Lifetime
$119.99 total
Features, Courses, and Materials
Memrise is a language learning platform with a focus on real-life learning. While browsing the official Memrise website, we learned that Ed Cooke, Ben Whately, and Greg Detre founded the company in 2010. Their primary goal was to make language learning fun and effective.
The trick is to review what you learn. The spaced repetition system's algorithm predicts when you should repeat a word or phrase to stay in your long-term memory. Spaced repetition is effective because it helps memorize more items in less time. With massed repetition, you can quickly get bored or accustomed to words or phrases.
Based on the information we gathered for this Memrise review, you can use this program to:
Learn new alphabets
Practice vocabulary
Pronunciation
Grammar
Listening skills
There are two types of courses: the platform's official and user-generated courses. It's possible to redo each of them if you need more practice.
Memrise teaches languages by exposing learners to everyday language in context. Thousands of video clips by native speakers instruct you on using particular words or expressions in real-life conversations. However, not many Memrise reviews mention games such as chess or blackjack, so it may not be the best app for a sports fan.
You can access Memrise in one of the following ways:
In mobile and desktop browsers
As a desktop app via an emulator for Windows and Mac
As an Android app downloaded from the Google Play store
As an iOS app downloaded from the Apple App Store
Apart from languages, the platform covers various categories, such as art, history, math, etc. Let's now dive deeper into Memrise's features separately.
Memrise Review: Website
Arguably the most convenient way of using Memrise is in a browser, either on a mobile device or a desktop computer. It doesn't require any additional downloads; just follow three simple steps:
Choose your native language and the language you want to learn
Choose your level (beginner or intermediate)
Register with Google, Facebook, or email
Start learning
At this point, you still don't need a subscription and can complete introductory courses for free. If there aren't any courses for your preferred language, you'll see courses for English speakers.
Our findings agree with a Memrise site review we came across online claiming that the website version has the following learning modes:
Learn new words – learn new items until you memorize them
Classic study – Strengthen the things in your long-term memory
Speed review – Review items quickly
Difficult words – Mark items you struggle with often
Listening skills – Review your listening skills
Learn with locals – Watch and listen to more than 1,000 native speakers
Learning statistics – Track your progress and personal records
You can't review Memrise without mentioning the Learn with Locals video mode. With it, you can watch and listen to 1,000 native speakers using their language in everyday situations. However, it's active on these official courses only:
English (UK)
English (US) for courses 1 and 4
Spanish (Spain)
Spanish (Mexico) for courses 1 and 4
French
Portuguese (Portugal)
Italian
German
Russian
Japanese for courses 0–3
Chinese
Korean
Swedish
Norwegian
Danish
If you're someone who prefers learning a language with the help of a tutor, Memrise might not be the right choice for you. The courses and features in the app are for independent learners.
Memrise App Review
To use Memrise as a desktop app, you must first install the BlueStacks or the Nox app player. You'll find them in the Apple Store and Microsoft Store. Second, use the search bar to find the "Memrise: Fun Language Learning" option, download it and log in.
The desktop and mobile apps offer the same features as the website version. The exceptions are grammar, pronunciation, and offline mode. The features available in the Memrise app are:
Learn New Words
Grammar
Classic Review
Speed Review
Difficult Words
Listening Skills
Learn with Locals
Pronunciation
Offline Mode
The Explore mode for naming objects in the target language exists on iOS devices only. Also, you can learn grammar in these language pairs:
For UK English speakers: French (1, 2), Spanish (Spain) (1, 2), German (1, 2), Italian (1, 2), Japanese (0, 1, 2), Chinese (1, 2), Russian (1, 2), Korean (1, 2)
For Spanish (Spain) speakers: English (UK) (1, 2)
For Russian speakers: English (UK) (1, 2)
Memrise Review: Languages
Memrise has a considerable language library, but there's a catch. The course selection depends on the device language and the language pair. Memrise automatically detects your device's language and localizes the interface.
If we assume that your device's language is Chinese, Memrise will see it as your source language and show you a list of available courses for Chinese.
But don't worry; you can change your native language, bearing in mind that there aren't courses available in all languages. In such cases, the program will show you courses for English speakers.
Memrise Japanese Review
Written language is the most challenging aspect of Japanese. Memrise offers eight courses to ensure that you tackle the language thoroughly. After you grasp Katakana, you'll be able to jump to the conversation level.
The topics covered in the Japanese courses teach you to say basic phrases such as telling time or the seasons. The more advanced lessons deal with abstract issues, such as space and time, the online world, heightened senses, etc. Therefore, you'll be ready to participate in different conversations.
Memrise Chinese Review
Due to a large number of Chinese characters, Memrise courses will teach you a sufficient number of them to be able to form sentences in Chinese. For the same reason, the courses have more levels than some other languages.
The Chinese 3, for example, has as many as 87 levels.
This continuous lesson flow keeps you engaged while revising what you've learned so far. More than 10,000 video clips show you how Chinese native speakers communicate in everyday life. Also, you'll learn how to get around and order food in a restaurant.
Memrise French Review
The French language course consists of seven Memrise modals and numerous community-created courses. They will help you fuel your vocabulary with commonly used words. As you progress, you become more capable of ordering a crème brûlée or telling your doctor how you feel.
Grammar practice is possible in the app only. However, you can still practice in your browser if you choose one of the community-generated courses. Check if they meet your needs, and you're good to go.
Memrise Russian Review
The inspirational Russian courses teach you more than just the language. The course starts with the fundamentals—the alphabet and phonetic system. Later, you'll become proficient in discussing culture-related topics, such as cold weather.
The lessons educate you about hard and soft consonants.
You can see the position of the lips in the videos, which is of the utmost importance for beginners. The Cyrillic script is quite different from the alphabet most European languages use, so the software has a keyboard with all the symbols.
Memrise Spanish Review
You can take two official Spanish courses—Mexican and Castilian Spanish. Both immerse you in a series of reviews designed to teach you new expressions.
The Mexican Spanish course consists of seven models. Each module deals with a particular topic. For example, the introductory lesson teaches you to introduce yourself and use some colloquial expressions. It takes seven modules to learn Castilian Spanish, too.
But the great thing is that both versions teach you vocabulary and pronunciation. You can also access the Learn with Locals mode to practice communication with native speakers in either dialect.
Memrise Korean Review
It takes approximately 54 hours to learn more than 1,600 words and phrases in Korean. Thanks to 3,200 audio and video clips featuring native speakers, you can master this language in no time. But before you proceed to more complex lessons, you must master the alphabet.
The first lessons help you decipher Korean and focus primarily on Hangul. The program places much emphasis on correct vowel use, and there are several grammar lessons to assist you.
Ease of Use
Some Memrise reviews we found online while researching prefer the browser-based version to apps. Apparently, it's easier for some people to log in to their Memrise accounts in the browser on a PC or laptop.
In our experience, the interface in all the Memrise versions is user-friendly. You can navigate through the courses without hitting the Back button. The reviews' interface is well-structured without redundant buttons.
Pricing and Plans
Memrise enables you to go through introductory courses for free upon registration. If you're more ambitious, the Memrise Pro cost structure is as follows:
$8.49 for the monthly plan
$2.50/month for the annual plan
$119.99 for the lifetime plan (one-time payment)
Don't forget that Memrise often offers gifts, promotions, and discounts. All types of subscriptions automatically renew unless you cancel them before the billing period expires. Also, feel free to upgrade or downgrade your plan at any time.
Try to make the most of the 7-day free trial because Memrise money-back refund on the annual plan only lasts for the first 30 days. They will not process refunds after this period.
However, if you change your mind about the Memrise cost or course for any reason, you have the right to cancel any subscription within 14 days from the date of the purchase.
Online Ratings
Thanks to the vast range of courses, Memrise isn't a rare topic on the web. Users often choose this app over competitors because they love the source-target language ratio as it prompts them to speak and write more in the target language.
Community-generated courses draw a lot of people to Memrise. If they can't find everything in the official courses, they turn to the user-generated ones. Either way, the program meets their needs.
Based on our findings and the latest Memrise reviews, the Learn with Locals feature is an excellent addition that not many pieces of language learning software have. Combined with the right amount of repetition, they successfully teach people how to use those phrases in context.
The ratings overall are mixed. Some people prefer a more formal grammar structure and felt that some Memrise users allowed slang to creep in. There are also several complaints about the annual subscriptions renewing automatically without warning.
Alternatives
Busuu
Busuu might be better for those who expect a more formal learning experience. The site offers beginner, intermediate, and advanced lessons, as well as a certificate of completion. As with Memrise, there are a limited number of options in terms of language.
Busuu's monthly cost is slightly more, but they have no lifetime plan. You can read more in our Busuu Review.
Lingoda
Lingoda may be a better option for someone who wishes to receive one-on-one attention and who needs a set schedule to work within. The cost is far higher per month, but you receive between 15 to 30 classes per month from expert teachers when you choose the premium plan. Check our Lingoda Review and see if this service is the better option for you.
Pros and Cons
Pros:
You can learn up to 22 languages
Available free courses without a subscription
Audio-visual flashcards created by native speakers
Learning words and completing tests resemble a game due to the gamified interface
Phrasebooks for 12 Memrise languages instruct you how to use the language in everyday conversations
A spaced repetition system for better and faster memorization
The Lifetime plan gives access to all language courses for 100 years
Cons:
Courses and features vary depending on the language pair
Certain app features, such as Difficult Words exercises, are available to Pro users only
Any user can create classes on Memrise, which doesn't guarantee quality
Memrise Review – The Final Verdict
Memrise is all about fun language learning. Its gamified interface removes the stress that comes with learning. The logical but straightforward lesson flow takes you from the basic stuff to more advanced expressions.
If you decide to give it a shot, you'll have a chance to connect with fellow learners worldwide and exchange knowledge with them at fair prices. If it turns out that Memrise isn't your cup of tea, there's no need to give up on online education.
Frequently Asked Questions (FAQ)