If you're creative and enjoy crafting, you surely know about Craftsy. Our Craftsy review can tell you more about its latest version, founded in September 2020.
Craftsy has lessons and classes you can't find on popular online learning platforms. Let's see what has changed since Bluprint and what new Craftsy offers to its users.
Pros & Cons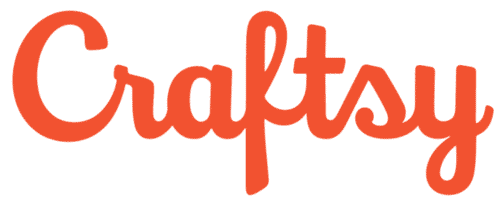 Pricing Plans
Monthly Membership
$7.99/month
Unlimited access to classes and projects
Live instructor events
Weekly newsletters
Annual Membership
$79.99/year
Unlimited access to classes and projects
Live instructor events
$15.89 cheaper
Features, Courses, and Materials
Craftsy is an online training school for crafters that offers various classes, such as knitting, cake decorating, cooking, crocheting, painting, writing, photography, etc. You can learn from skilled instructors who are well-known in their industries.
Classes are mainly presented to the audience as high-quality videos and well-written instructions. Both are available for most smartphones, tablets, and computers.
There are many Craftsy new classes since September 2020. Users can expect new content in the future, and it will mostly be about the most popular topics.
In the past, Craftsy Unlimited included all classes, except The Great Courses. Now, you need to have a monthly or annual subscription to actress all classes.
Unfortunately, it's impossible to buy physical goods on Craftsy, such as kits, materials, etc. Craftsy still works on some features that Bluprint had, such as a mobile app. Craftsy will need a bit more time to transfer all the classes from Bluprint and old Craftsy platform.
Craftsy Reviews – Online Classes
The Crafty platform offers over 1,500 classes that are available 24/7 with a premium membership. You can purchase an individual class or subscribe for a month or year.
The classes are divided into categories, from beginner to advanced level. Also, there are 59 free classes you can download.
Crafty's most outstanding features are tutorials and the quality of classes. There are so many lessons you can watch and skills you can learn.
Lesson plans, instructions, recipes, and templates are included in lessons. When you buy Craftsy classes, they will always be available to watch, so you don't have to repurchase the same class.
Here are some classes you can find on Craftsy:
1. Fabrics and fiber
Quilting
Knitting
Sewing
Crocheting
Embroidering
Weaving + Spinning
2. Food
Cake Decorating
Baking
Cooking
3. Art
Drawing
Painting
Photography
Writing
Paper Crafting
Jewelry Making
Woodwork
4. Lifestyle
Home and garden
Fun For Kids
Fitness
Yoga
Craftsy online classes provide bonus materials that you can download. There's also a class discussion when you can leave a comment, along with a detailed FAQ section. One of Craftsy's downsides is that users can't reach their instructors in the discussion section. Customer service replies instead of them.
It's possible to slow down or speed up the videos on Craftsy, from 0.5x to 2x, which is very convenient for people who don't have much time or need to slow the video down for some reason.
Craftsy Premium Membership Reviews
Even though everyone can purchase classes on Craftsy, membership brings a lot of benefits. For example, premium members have permanent access to all classes.
Also, admission to live instructor events is one of the most significant advantages of Craftsy. You can listen to any class you want. Furthermore, Craftsy is currently working on a downloading option, so you will be able to preserve classes on your computer.
Review of Craftsy Painting Classes
If you're a painter, Craftsy has a category designed for watercolorists and portraitists. The classes can be sorted by alphabetical order or from new to old and vice versa.
There are currently 93 classes about painting on Craftsy, but none of them are free. You can find various lessons about painting styles using different materials, such as watercolors, acrylic colors, etc.
What makes Crafty's classes so good is that users can take courses for specific things, like painting animals, furniture upcycling, screen printing, painting flowers, and many more. Craftsy also has classes for beginners.
Review of Craftsy Cooking Classes
Craftsy offers 148 cooking classes, and two of them are free (Complete Knife Skills with Brendan McDermott and Perfect Pizza at Home with Peter Reinhart). You can learn basic skills, like cooking fundamentals, or learn new, modern cooking techniques.
If you're interested in different cuisines, you can learn to make Japanese, Mexican, French, Indian, Chinese, Danish, Italian, Moroccan, Thai, Mediterranean, and Vietnamese dishes. There are also many various classes about making artisan bread, healthy meals, and chocolate cakes.
Review of Craftsy Cake Decorating Classes
Craftsy is a perfect platform for people who love making and decorating cakes. Apart from decorations, users can find classes about growing a cake business, cake logistics, industry secrets, and similar topics.
This category is one of the largest, and it includes 201 classes. Craftsy offers 14 free classes regarding cake decorating, and 12 of them are by well-known Joshua John Russel, a master cake decorator.
Unfortunately, free craftsy classes about cake decorating offer little information. You should become a premium member to access more detailed classes.
If you're an absolute beginner in cake decorating, that shouldn't worry you. There are classes for all levels. You can use Craftsy for learning the basics or to get new and fresh ideas for your decorations.
Craftsy also offers a variety of cupcake and cookie decorating classes, as well as lessons about cake frostings, fillings, and flavors.
Review of Craftsy Sewing Classes
You can save a lot of money with Crafty's sewing classes, as you will be able to make your own clothes. Sewing is one of the largest and most popular categories. There are 207 classes in sewing on Craftsy, and 8 of them are free.
These classes are not for complete sewing beginners, as most of them are about specific techniques, sewing products like wallets, bags, or lingerie, or common sewing mistakes and how to avoid them.
Review of Craftsy Photography Classes
Out of 84 available photography classes, only one is free (Professional Family Portraits with Kirk Tuck).
Apart from lessons about capturing techniques and the photography of specific sceneries or objects, there are many classes about using photo editing programs, such as Adobe Photoshop or Lightroom.
Craftsy is excellent both for beginners and those with more advanced skills. For example, there are classes about Photoshop or Lightroom essentials and documentary-style wedding portraits or narrative photography.
Ease of Use
The classes on Craftsy Premium are easy to find. However, people who like to learn by using their phones will have to wait for some time, as the Craftsy app is still developing.
Navigating through classes is easy, but picking the right one is a different story because you get to choose from up to 200+ classes on the same subject.
Plans and Pricing
Craftsy has a new pricing plan, and it's subscription-based. The monthly subscription plan costs $7.99, and the yearly is $79.99. You can pay monthly or annually. If you choose a yearly Craftsy subscription plan, you will save 15.89%.
If you choose to buy a particular class, it will always be accessible, so you don't have to worry about repurchasing the same class. It's also possible to purchase classes without having to become a member.
Most of them cost either $9.99 or $39.99, but there are frequent discounts. Some classes are free. You should know that you will be billed 5 to 10 days earlier every month.
Refund Policy
Craftsy offers a refund within 30 days if you decide to cancel your annual membership. However, there are certain Craftsy complaints about delayed refunds. Cancellation after that period will lead to a prorated refund.
There are no refunds for monthly memberships. Don't forget to cancel your subscription in time, as you will be billed until you do so.
You need to contact Craftsy customer support to cancel your subscription. You can reach them by phone or email. Also, older Craftsy or Bluprint users can expect their bought classes and patterns back.
Online Ratings
Since Craftsy has come back recently (in September 2020), there aren't so many Craftsy website reviews. However, that shouldn't be a dealbreaker for you. You should try free classes or buy a few and then decide if you like the content.
There are mixed comments about Crafty's services. According to customer reviews, Crafty is excellent for people with more hobbies, but they state that Crafty's major drawback is the lack of interaction between users and instructors.
Craftsy Review – Pros and Cons
Pros:
The prices are reasonable.
There are a lot of downloadable class materials (like useful documents in a PDF format).
If you want to cancel your subscription, you can do that whenever you want to (there is no yearly contract you have to follow). If you want to avoid additional charges, you need to unsubscribe before the billing period ends.
There are free classes you can try before deciding to subscribe.
Free newsletter with tips, tricks, and valuable pieces of advice.
Old patterns and classes will soon be available on the new Craftsy accounts.
Cons:
There aren't many Craftsy reviews or comments online.
You can't keep the classes you bought forever. You can keep the classes forever only if you are subscribed to the page.
No refunds on monthly subscriptions.
There are numerous classes you could try on Craftsy. No matter how good it sounds, it can be overwhelming if you're not sure what you want.
Craftsy Review – The Final Verdict
Craftsy offers high-quality video classes at affordable prices that include lesson plans, instructions, recipes, and templates. If you are looking for a creative platform to find inspiration and learn how to express yourself through your creative hobbies, it's worth exploring.
There is a fitting class for everyone and enough free content for people to try out. Such platforms are perfect for crafters and artists, as they can sharpen their skills with Crafty.
Frequently Asked Questions (FAQ)