Constant professional development is a must in our fast-changing world. Our in-depth 360 Training review reveals many have found a solution in online courses.
This Texas-based company is present worldwide with more than 3 million users globally. It offers a wide range of courses for personal and professional growth, both for individuals and organizations. A recent study has shown that over 65% of users describe their experience with 360 Training as 'excellent' or 'great.'
Let's discuss why people choose this company and whether you should too.
Pros & Cons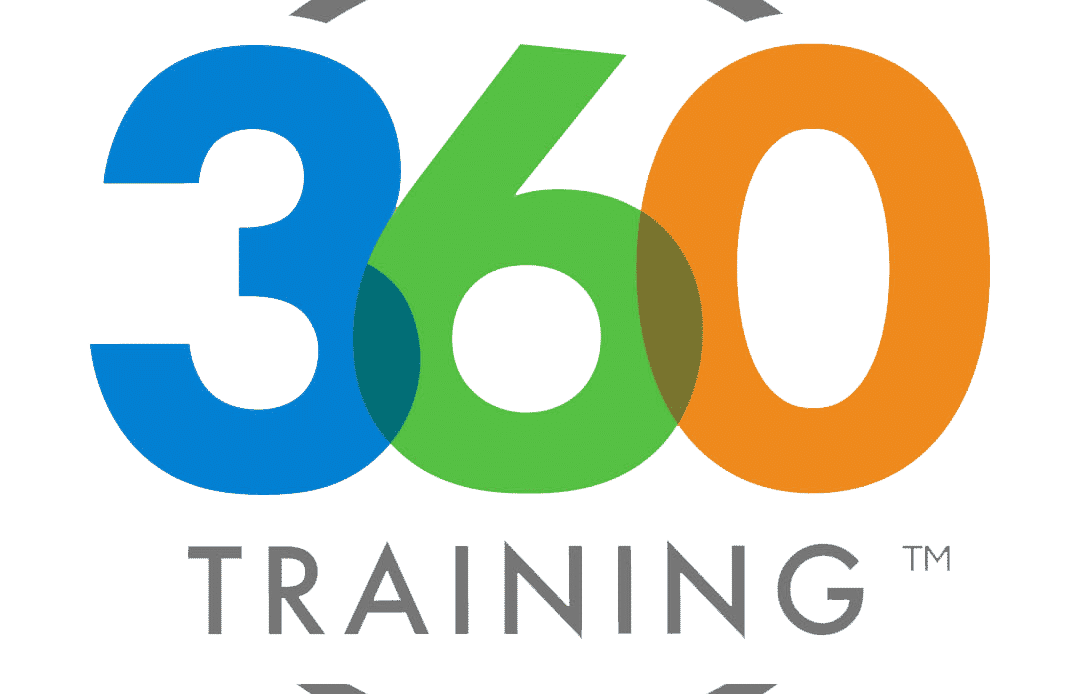 Pricing Plans
Team Plan
$8 per user
Monthly Cost Experts' Plan Designed for 1-100 Users
Business Plan
$8 per user
Monthly Cost Nested Groups & Local Admins Support
Enterprise Plan
$8 per user
Monthly Cost Business Plan & Community Development Assistance
Features, Courses, and Materials
There are different types of 360 Training courses, depending on individual or business preferences you may have.
The offer includes content for diverse industries, such as:
Food and beverage
Real estate
Environmental health and safety
Additional training areas
Depending on your personal or company goals, you can choose the skill you want to upgrade.
Food and Beverage
Any type of business that involves working with food can be delicate at times. Dealing with food comes with great responsibility, which in many cases concerns people's health. This is where 360 Training for food handlers can come in handy as it's evident that store and restaurant businesses need special treatment for the goods they provide to their customers.
Such an approach will not just preserve the quality of goods, which is significant in the financial sense, but it will also affect business reputation. Regardless of whether you're a business owner or a worker in this particular industry, it's a good idea (and often necessary) to have your staff fully prepared and certified.
There are several courses you can enroll in with this company, and training food handlers is a particularly useful course, according to a 360 Training review. Additionally, there is a wide variety of different courses and certifications available with 360 Training.
Such diversity means that you can ensure your staff (or yourself) are comfortable working with different types of food, beverages, or even cannabis.
Examples of just some of the courses available in this regard include:
Food handler training
Food safety manager training
ANSI food allergy training
Cannabis vendor training, etc
For additional information on those mentioned above or other courses available with the company, feel free to refer to any of the 360 Training food safety reviews.
If, for any reason, you find it difficult to take courses in English, or you have multinational staff, there are also several courses available in Spanish. Alternatively, you can even save a penny on your staff's English courses before that.
Food Safety Training Course
Real Estate
If you happen to be in the real estate business, you want your employees to be competent. The 360 Training program can improve your team's skills and positively impact your business growth. If you are only thinking about taking your first steps in this industry, this course can help you get the fundamentals.
As stated in 360 Training real estate reviews, many previous users emphasize that this course has helped them in learning the basics and provided the materials necessary for the learning process.
Previous users also reveal that this approach resulted in a much better understanding of different aspects of the job. As a result, these users mentioned that strengthening their fundamental knowledge in this area made it easier for them to find employment.
Should you need additional information on this particular course, additional reviews are available online. Simply search for "360 Training pre-license real estate reviews."
Get your Real Estate Pos License designed to fit any schedule. Save 15% – Hurry, offer ends soon!
Environmental Health & Safety
This program is intended mostly for construction companies. While this course won't help your company get buildings to pop-up overnight like mushrooms, it will make you and your employees much safer in the process.
By enrolling in the OSHA campus, you can find out how to maximize your safety, comply with the 385 manual, and work safely on construction sites and the like. These courses feature both companies and individuals, and they come with different 360 Training prices, depending on your preferences or financial possibilities.
Numerous course attendees stated that the OSHA program made them feel more confident and efficient than before. However, this program is not just about the construction business.
There are other, more delicate professions covered by this program:
OSHA 30-hour general industry
MSHA new miner training
ISO 9001:2015 transition training, etc
Regardless of whether you're working in a construction site or a mine, it's good to know that there are training courses that can help your business grow. Ultimately, they help you feel more comfortable and safer, as stated in 360 Training OSHA reviews.
Additional Training Areas
This section helps with industry training to improve your personal or business skills. The former include:
Industrial skills – Training for workforce and operations within various industries, such as energy, power plants, petroleum refining plants, etc.
Power and Utilities – Approved training within generation, transmission, and distribution of utilities and system operators.
Trades and Engineering – An online library with all the essentials of green building training, HVAC training, engineering Ph.D., etc.
The latter refer to:
Insurance education – It helps you start your career in insurance sales or as an insurance adjuster. According to 360 Training insurance reviews, this particular course is one of the most popular ones, and it offers a continuing insurance course at a competitive price.
Business skills – These help you advance your career and fulfill your personal and business goals by improving your leadership, communication, and project management skills.
HR, ethics, and compliance – Many courses in HR compliance, ethics, code conduct, and workplace violence prevention.
Ease of Use
Naturally, certain positive aspects should exist before someone decides to enroll in this kind of professional development.
According to 360 Training student reviews, some users have indicated short and easy-to-follow content as the main reason for their excellent experience with these courses. So, don't worry about not being tech-savvy or too busy.
The user-friendly interface with simple yet relevant content makes these courses the right choice for anyone irrespective of age or technical literacy.
Plans & Pricing
The company has designed a wide choice of plans in an attempt to match the needs of as many firms as possible. To complete this mission, they charge you different 360 Training prices for each plan.
There are three different plans you can choose from:
Team – A plan designed for 1-100 users.
Business – Supported by nested groups and local admins, this plan helps you improve the company's knowledge base, email support, or customer success.
Enterprise – It detects your company's business needs and helps you build a business plan.
You can always go for a free trial or schedule a demo and take the course for a test drive before making a final decision.
Alternatively, you may also want to consider 360 Training free courses. Or other online learning platforms to discover even more options. Career improvement and professional growth are always a great idea. However, it's only natural to ask yourself if you can afford it.
With the starting price of $8/month per user, the Team plan fits any budget. In case you'd like to save more, you're one search away from 360 Training discounts, which can save you up to 50%. Payment-wise, you're looking at options like Visa, MC, American Express, PayPal, and Discover.
Refund Policy
360 Training has a transparent refund policy. Should you feel dissatisfied with, for instance, the OSHA 30-hour training course, you can ask for a refund within 72 hours following the purchase. But there are other things that you need to take into consideration.
The additional criteria for receiving a refund are:
Attempted any portion of your exam
Requested or are in the process of being issued a certificate of completion
Completed 50% or more of the purchased course.
Please visit the 360 Training Refund Policy page or send an email to [email protected] for more information.
Online Ratings
The best advertisement for any company is the users' positive experience, or a 360 Training review. While such testimonials aren't crucial, they are one of the ways to check the credibility of a company.
They give you a general idea of what kind of services to expect. It's good to know there are many documented experiences regarding 360 Training that provide valuable insight into the company's performance.
The average grade for this company is 4.1 out of 5 on Trustpilot based on 3,725 reviewers. Such a high rank implies most customers characterize their experience with 360 Training as very positive.
Taking a closer look into the 360 Training final exam reviews reveals that most previous users highlight content as the most potent weapon among the available courses. The majority of users find the content informative and easy to follow.
At the same time, reviewers state that the possibility of taking various courses at their own pace is also the main reason for their general satisfaction with the program.
360 Training: Pros & Cons
Everything has its pros and cons, and 360 Training is not much different (as noted from a myriad of 360 Training reviews available online). Before you make your final decision, let's take a look at some pros and cons you should additionally keep in mind in the process.
Pros
Affordable – Most of the users point out lower costs as one of the main highlights of the program.
Flexible class hours – The opportunity to combine work and skill improvement with their private life is another plus for this program.
Proper career preparation – A multitude of users state that this program helped them learn the basics necessary for their future work, according to 360 Training student reviews.
Simplicity – Numerous users boast the easy-to-navigate and self-explanatory exams as some of the main pros.
Hands-on training – Many prefer having someone to work with, rather than just watching videos. Thus, many reviewers revealed that the professional training staff of 360 Training had a positive impact on their career improvement.
Cons
Certificate expiry date – While some certificates can last for a few years, many have much shorter expiry dates. Some consumers take issue with the fact that something they had to pay for has a one-year expiry date.
Value for Money – Final Verdict
360 Training reviews clearly show that the vast majority of users have had a positive experience with this training program.
These users list ease of use, quality content, and flexibility of courses as the main advantages of the program. If you're looking to better yourself professionally, and you also happen to have a busy schedule, the 360 Training program is right for you because it offers plenty of bang for your buck.
Overall, the 360 Training program is the right choice and an affordable solution for busy professionals.
Frequently Asked Questions (FAQ)