When thinking about leading survey sites, Toluna must come to mind, as it's one of the oldest ones available. The survey panel is very popular among survey-takers, as it offers surveys in various categories and lets you influence some of the largest brands. Our Toluna review covers everything there's to know about the company, its policies, and its services. We tried the platform firsthand to provide accurate information.
Pros & Cons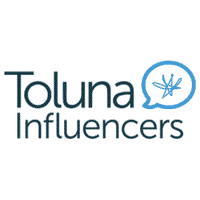 Toluna Survey Site Review—Features
Toluna was founded in 2000 and is one of the most popular online survey websites today. Owned and operated by the market research giant Toluna Group, the site boasts millions of survey members who take part in different market research opportunities and influence some of the largest brands, including Amazon, Coca-Cola, L'Oreal, Fiat, and Expedia.
At Toluna, you can take short surveys that take a few minutes to gain 100 points, or take longer ones and get rewarded better. Toluna surveys cover various topics and are more diverse than those offered by other survey sites. Before you take each survey, you'll know its estimated length and the number of points you'll learn for its completion.
Toluna is strongly focused on community, making it a popular choice for survey takers. When you become a member, you'll essentially become a part of the Toluna Influencers social community, where you can interact and engage with other members.
How Does Toluna Work?
Joining Toluna is very simple. First, you'll be asked to provide some basic information. Then you'll receive a confirmation email so you can finish the registration. Once you finalize the registration, you can immediately start participating in surveys, playing games, or creating content to get rewarded.
Profile Surveys
Profile surveys are designed to help Toluna learn more about you and send you the most relevant surveys in the future. You'll be awarded 100 points for completing a profile survey. Toluna recommends updating your profile every six months. The more up-to-date your profile surveys are, the greater the number of surveys you qualify for.
Longer Surveys
During our Toluna paid surveys review, we came across multiple user reviews that praise the versatility of survey topics available. We were able to confirm these claims. You can choose surveys in various categories like cars, food, and lifestyle. Once you select a category, you'll be redirected to a page that describes the available surveys. These surveys usually take you to a third-party site and take from 10 to 20 minutes to complete.
Toluna Review—Additional Ways to Earn Points
Besides participating in surveys, Toluna lets you earn points by participating in different activities.
Mini Polls
The mini polls are very simple and require you to answer yes/no questions. You'll be rewarded 15 points. This might not seem like a lot, but the polls are very simple and take only a few seconds to complete. Keep in mind that only sponsored polls will get you reward points.
Product Testing
Brands might offer new products for Toluna members to try and write an honest review. When researching for this Toluna product testing review, we found out that the company lets you choose from a list of products available for testing and enter a random draw. If you get selected, you'll get the product mailed for feedback.
Friend Referrals
Referring friends to Toluna is another way to earn points. You can send the referral link to up to 10 friends a month. For each friend that joins, you and your friend get 500 points each.
Posting Content
Members can create discussion topics and polls and get up to 1,000 points for it. That said, not all content will be rewarded. Toluna appreciates quality over quantity, so you'll only earn points if users have high interactions with your creations. Topics, polls, and opinions are the types of posts that attract Toluna opinions and are usually rewarded the most.
Sweepstakes
Toluna organizes a sweepstake every month that can get you thousands of dollars in cash and gifts. There are daily sweepstakes, too, which can get you one million Toluna points. To qualify for these sweepstakes, you need to be an active member, meaning participating in surveys, polls, or opinion topics at least once in the past three months. When you get disqualified from surveys, you also qualify for these sweepstakes. Optionally, you can purchase an entry for 500 points via the reward center.
Games
In the Game Center, you can find a bunch of fun games. Some are available regularly, while others appear for a limited time only. As we learned during our Toluna USA review, some of the games are just for fun, but others will award you with points.
Toluna Qualification Rate
You can get qualified or disqualified based on your demographic and other factors. On average, Toluna's qualification rate is 25–30%, which is higher than the qualification rate of other top survey sites. Usually, Toluna lets you know if you're disqualified right after clicking the survey. However, you might answer several questions before getting booted. This typically happens when the surveys require a very specific demographic. When you don't qualify, Toluna enters you into the monthly sweepstakes.
Toluna App Review
Thanks to the Toluna App, you can stay up to date with the best survey opportunities for you. You can access your account information, redeem rewards, and snap photos anywhere. The app is available for Android and iOS and features a clean and simple design. However, we discovered that it often lags and glitches when completing surveys. Also, you might suddenly get locked out of the account for no reason.
Toluna Influencers Review—Ease of Use
Toluna has a simple yet modern design and navigable layout. It's very user-friendly, and you'll quickly master the technicalities of the website. The surveys are easy to grasp for both beginners and more advanced survey-takers. The sign-up is also very straightforward. You can either create a profile from scratch or use your Facebook account to log in. Finally, the extensive help page explains in detail how to use the website and start earning points.
Toluna Payment
At Toluna, you'll be earning points for completing surveys and participating in different tasks like voting for sponsored polls, inviting friends to join Toluna, participating in games, and creating content. As soon as you sign up, you'll be awarded 500 bonus points to kick-start your Toluna journey. Then, you'll be earning between 15 and 50,000 points, depending on the length of the survey. There isn't a limit on the number of points you can accumulate. The points you earn are valid for 16 months, after which the unused ones automatically expire.
How Does Toluna Pay You?
You can choose to redeem your rewards via PayPal or e-voucher. The minimum amount to start redeeming your points for e-gift cards is 30,000, which equals $10. You can get vouchers for brands and merchants like Sears, GAP, Starbucks, Groupon, and more for this value.
The higher the point amount, the better the gift card value. For example, for 45,000 points, you get $15 gift cards for CVD, Xbox Live, Best Buy, and iTunes. Furthermore, for 60,000 points, you can redeem a $20 Bitcoin gift card. Finally, if you're redeeming 75,000 points, you can get $25 gift cards from brands like TJ Mazz, Yankee Candle, and Lowe's.
According to numerous Toluna reviews and our experience with the site, a potential downside when redeeming points is the processing time. You might need to wait anywhere between four and eight weeks from the redemption date to receive a gift card and up to eight weeks to get your payment via PayPal. Keep in mind that the minimum amount to start redeeming the points via PayPal is 95,000 or $30.
Is Toluna Safe?
Toluna requires you to share personal information like address, name, birthday, gender, and employment status to match you with the most appropriate surveys. The data might also be used for fulfilling specific incentives like sending a reward to your address.
That said, according to the company's privacy policy, personal information is solely used to create the panelists' database. Moreover, all responses are kept anonymous and in aggregated form. The company also pledges that the information members provide will never be sold or used for advertising purposes. Finally, you have complete control of your data and can easily cancel your membership whenever you want.
Toluna Customer Support
Next in our Toluna review is the quality of customer support. Toluna's support team is available via ticket and mail. Unfortunately, there isn't a phone number to reach the reps, but the help desk is surprisingly efficient and provides fast responses. The team is professional and has shown an outstanding work ethic. We got our answer within a few hours, and the agent was kind enough to follow up and ensure everything was resolved.
Online Toluna Reviews 2022
Toluna is an A+ BBB accredited survey site. This proves that the company engages in fair business practices and has an outstanding performance. However, on the popular review directories, there's mixed feedback regarding Toluna. For example, on Trustpilot, the company has a 2.6 star rating of more than 4,300 reviews. However, on SiteJabber, there are only 44 reviews which make about an average rating of 2 stars.
According to Toluna reviews, the majority of users have rated their experience with four or five stars. They highlight that they feel they are making a change via Toluna. Furthermore, they emphasize the surveys are suitable for all user levels, and the customer service is fantastic. Moreover, users praise the Toluna community and the versatile options for earning points.
On the other hand, negative Toluna survey reviews are usually related to the time it takes to accumulate enough points. Also, some users have pointed out that the 16-month window to use the facts isn't accurate. Other negative reviews on Toluna are the server error when submitting a review and disqualification when having already answered several questions. That said, the company representatives take time to respond to negative reviews and offer assistance if needed.
Value for Money—Final Verdict
Toluna is a great survey site that is free to join and offers diverse options to accumulate points. You can earn anywhere between 15 and 50,000 points, depending on the activity. Generally, the more you participate, the more points you'll get. Additionally, the site acts as a social media network where Toluna Influencers can engage with each other. Finally, our Toluna survey review has shown that Toluna has a higher qualification rate than most of the top paid survey sites we tested.
On the other hand, Toluna isn't the best choice to receive your rewards fast. For example, it might take about four weeks to receive payment via PayPal and up to eight weeks to get an e-gift card. In addition, the app often glitches, so it's not the most reliable solution for completing tasks on the go.
People Also Ask