The way we search for a job has changed a lot in recent years. Now, we look for listings online, apply for jobs the same way, and often work by the hour. Because of this trend, new online platforms for job search and listings have developed, such as Snagajob. This website allows you to post a job listing or search for work wherever you are. In this Snagajob review, we'll discuss the platform's features, profiles, and prices to give you an all-encompassing overview of what it offers.
Pros & Cons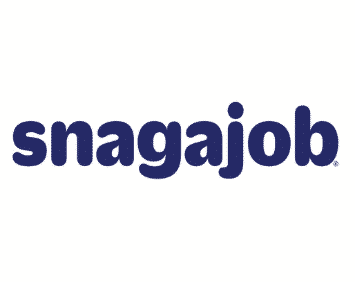 Snagajob: Features, App, and Sign-In
Snagajob is an online marketplace for connecting employers with employees looking for hourly work. It's one of the largest job platforms, with 700,000 registered employer locations and more than 100 million profiles of job seekers.
Snagajob Profiles and Sign-In
Snagajob offers two types of profiles—employer and job seeker. For both, signing in and setting up a profile is easy, as the process is very intuitive.
Employers can choose to sign via their PeopleMatter, Hub, Go, Shifts, Google, or LinkedIn accounts. Then, they provide information about the company and job listings and wait for applicants.
Job Seekers can create a Snagajob login through their email, Google, Apple, or Facebook accounts. After connecting an account, they need to create a password and enter their zip code, and they're all set.
How to Post a Job or Shift Listing?
An employer on Snagajob can post an ad for a part-time/full-time hourly job or just for a shift that needs to be filled.
It's simple to post a job listing. You click on the Post a Job button on the main page and fill out the form with details about you and your business. Then, you set up your payment method and pay for the posting. Finally, you submit it for review and wait for the applicants. Keep in mind that Snagajob customer service can help you if you get stuck in the process.
It's a bit different to post a shift. You need to click on the Employers button in the main menu and then go to Post a Shift. Once you announce the available slots, all suitable workers will be informed. You'll get a notification when the shift is filled and the worker arrives at work.
Types of Jobs Snagajob Offers
On Snagajob, legit job offers are submitted for many industries, such as hospitality, logistics, the auto industry, ecommerce, and many more. The most popular ones are listed at the bottom of the main page under Popular Categories for an easier search.
Based on the level of job, there's something for everyone. You can find work for teenagers and students, and everything from entry-level jobs to senior positions.
Although Snagajob focuses on hourly work, there are also full-time and part-time jobs available, as well as some remote work.
Searching for Job Listings
Finding work ads on this platform is pretty straightforward. The majority of them are legitimate. But, unfortunately, some are not. This is not to say that Snagajob is a scam—it's just impossible to verify every post.
To find a job offer, you can type in your preferred job and location in the search tool on the main page to get a list of matches. The job hunt is made even easier with added search filters. You can use them to narrow down the pool of posts according to your preferences.
Additional Useful Resources
Snagajob isn't one of those platforms that just list job offers. As you can see in this Snagajob review, the goal is to make the whole process less stressful. That's why you can find some extra sections on the platform.
If you click on the Employers button in the menu, you will see a list of topics that are shortcuts to all the pages of interest to an employee. Snagajob Talent Management is a section for recruiting and hiring advice. Through this and other useful tools, the platform makes managing job listings and hiring easier.
There is also a Job Seekers button with shortcuts to various pages. Here, you can find information on how to write resumes, prepare for an interview, find a job or shift, and get more useful tips on the Job Advice Blog.
Snagajob App
Snagajob developed an app for Windows and Apple. The slick and modern design makes it simple to use. You just swipe right on the job ad you like and left on the one you don't. You can also save job listings by clicking on a small heart next to them. If that's not enough, the app allows you to choose the days you are free to work and filter posts by location, industry, and salary.
With this app, you can look and apply for jobs anywhere and anytime.
Indeed vs. Snagajob
As you already know, both of these platforms are for posting job ads and searching for work. Let's take a closer look at their similarities and differences.
First of all, they focus on different types of jobs. Snagajob specializes in hourly work, whereas Indeed offers more job ads for monthly employment. Moreover, the pricing system is not the same. With Snagajob, you have a monthly subscription fee, and you can often find a Snagajob coupon code to get a discount. On Indeed, you have to set a daily budget for sponsored ads to cover the clicks you get per day. If you get more clicks, your daily budget can be exceeded if you pay extra.
What both platforms share is their ease of use and a large number of job listings.
Ease of Use
As many Snagajob reviews show, its website design makes the platform simple to use.
Already at the landing page, you can find buttons for everything you may need on the website, such as a Job Seeker and Employer button, Post a Job, and Log In in the main menu.
A bar to search for jobs will give you a list of current opportunities for the position you want. There, you can apply or save the ones you like.
There's also a convenient section at the bottom of the main page with lists of top cities, companies, and categories. Once you choose one and click on it, Snagajob will use it as a filter and give you a list of job offers related to your search.
One downside is the abundance of ads. Most internet platforms and apps show ads to finance their project. On Snagajob, they pop around the job posts and can clutter the screen, making it seem messy.
Snagajob Pricing and Plans
Snagajob offers three plans for employers, ranging from $89 to $249 a month.
Starter: This plan offers one job posting per month for $89. It will also be sent directly to potential candidates in an email blast.
Starter Plus: You get all the benefits of the Starter package with a bonus. It includes personality assessment tools that allow you to get more information about your candidates.
Premium plan: Three job postings are active for a month with this plan. You also get the email blast campaign and personality assessment, plus applicant tracking tools to help you track the applications.
Best of all, it's free for job seekers to make profiles and search for jobs.
The Snagajob cost list shows that there is something for everyone here. No matter the budget, you can find what suits you best.
The subscriptions are billed monthly. You can pay with a credit or debit card or PayPal. The charges will be made automatically every month so that you don't have to worry about them.
Snagajob's Refund Policy
As a subscription-based platform, Snagajob doesn't offer refunds. What's more, if you cancel the service before the end of the month, the charges for the unused period are non-refundable.
In order to stop the billing, you have to cancel the subscription, as the Snagajob customer support says on the website. Your account will be active until the paid-for period is finished, and then it will be deactivated.
Snagajob Online Ratings
According to online reviews, Snagajob users are quite pleased with this platform.
On Capterra, the website has an average 4.1/5 rating based on 100 user reviews. People are most satisfied with the ease of use (4.3 average score) and the features it provides (4.1 average score). They cite the simplicity of the subscription process and the diverse listings you can find based on your location. They add you can get a Snagajob promo code for a free trial or discount. It's no surprise that eight out of ten people would recommend this service to others.
Software Advice also shows impressive results for the platform. Snagajob users gave it an average rating of 4.1/5. Besides being easy to use and a great value for money, reviewers appreciate that it lists the jobs that match your search, and considers your preferences. They also point out that it's different from other job sites, making it "something new to look at."
Snagajob Review: Pros and Cons
Let's look briefly at the pros and cons of using Snagajob to find or advertise job opportunities.
Pros:
Convenience
Job Tips
Applicant Screening
Individual Candidate Search
Cons:
Snagajob: Final Verdict
Thanks to more than two decades of successful work, Snagajob has made a name for itself, and rightfully so. It has a large number of job listings, making it an ideal place to look for a job paid by the hour.
The posts are frequently updated, so there are new opportunities every day. Advanced search options make the search straightforward, while online forms make applying quick and to the point. Although it can be pricey for employers, the platform's features and reach make it worth the money, while the flexibility of package options should help you choose the best subscription for your budget. Because of the large database of job seekers, you can find those who fit your company best. Best of all, if you are to have any Snagajob complaints, customer service is there to help you resolve them.
Whether you are an employer in need of hardworking people or a job seeker looking for a job that is paid by the hour, this Snagajob review can confirm that this platform is one of the best job search engines on the market.
FAQ: