In this Keap review, we'll focus on its features and explain how using an all-in-one marketing system can help businesses convert leads more efficiently.
Keap is a customer relationship management, sales, and marketing automation software. It has helped over 200,000 entrepreneurs and businesses succeed since its foundation in 2001.
It's also a multi-award-winning company; some of its recent awards are Best Products for Sales, All-in-one CRM, and Top 50 Products for Small Businesses. Read on to learn all about its sales automation features and benefits, the Keap pricing plans, the company's online ratings, and more.
Pros & Cons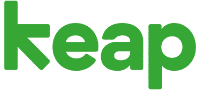 Pricing Plans
Plans
Bill Monthly
Bill Annually
Pro
$169/month
$129/month
*$1548 total paid annually
Max
$249/month
$199/month
*$2388 total paid annually
Max Classic
ask sales
ask sales
Features and Products
Keap provides the right technology and tools to business owners, enabling them to elevate their companies. True automation consists of multiple components, and this review will give you insight into each one.
Sales & Marketing Automation
This feature performs daily sales and marketing tasks, saving you from doing follow-ups with leads manually. It also allows you to use preset Easy Automations or create personalized campaigns, streamlining the whole sales and marketing process. As our Keap review finds, the feature can help you do the following:
New lead capturing
Automatic appointment reminders
Sales nurturing
Purchase follow-ups
Send invoice reminders and thank-you emails
CRM
CRM is Keap's client management system for small businesses. The software helps you monitor communications with customers and manage your relationships with leads. These subtools help you with:
Lead organization
Daily repetitive work automation
Automatic follow-ups
Closing leads automation
Invoice management
Customer relations
Keap CRM reviews show that users love this innovative, fully-integrated system. The invoicing software is fully customizable, so you can edit checkout to add specific products and the Pay Now button. Moreover, you can process payments using native integrations with:
Stripe
PayPal
WePay
EVO
Eway
Nexus
Sales Pipeline
The Sales Pipeline management feature helps you create customized pipelines that can be synced with the CRM tool and automate your entire sales process. This tool often overshadows those of Keap competitors since it gives you insight into valuable sales reports, including:
Deal conversions by stage
Average deal duration
Average time in stage
Deal revenue forecasting
With these reports, you're more likely to close more sales and move leads faster by checking the status of every deal with only a few clicks. For instance, the tool shows you leads as well as qualifying and won deals on the same page. Moreover, you can automate each stage or add more deals as you go.
Ecommerce & Payments
As we've mentioned in this Keap review, invoicing is a part of the CRM software. You can send a personalized quote directly within the software, and your customers can pay directly from the quote.
You can also use the billing tool to set up recurring payments with custom start and end dates, adjust payment frequency and pause payments. The software is suitable for ecommerce stores due to its capability to process a high volume of payments and online orders.
Reporting & Analytics
CRM Analytics is a Keap email marketing tool. It has an easy-to-use dashboard where you can view total added contacts, new ones, and more. The marketing report feature allows you to analyze email deliverability, including:
Total number of sent emails
Monthly email performance
Open rates
Clickthroughs
Conversions
Campaign performance
Contact action
When it comes to sales reports, you can easily:
Track and compare your sales reports
Analyze payments, revenues, and transactions
Access sales reports in your app
View detailed reports and react accordingly
Looking at Keap vs Salesforce, we've noticed that both companies offer marketing analytics. However, Keap's software seems to provide more advanced data, which will likely help business owners make better decisions in the long run.
Appointments
The appointment scheduler allows you to set up meetings, view your current schedule, send reminders, and reschedule or cancel appointments. In addition, you can sync your desktop and mobile devices through the Keap app for smartphones.
There's also an option to set the preferred location with a single click, whether it's online, via phone, or in-person. Moreover, the scheduler allows full Google and Outlook calendar integration.
Email Marketing
The email marketing software is based on segmentation. This means the tool automatically tags and groups leads, making it easier for you to send them personalized emails. Comparing Keap vs HubSpot, Keap's software looks more sophisticated as it offers stunning templates. Some other benefits include:
Keap makes sending curated, relevant emails easy.
Email marketing automation is stress-free.
The tool analyzes clients' actions and may trigger more sales.
Valuable reports are always available, providing accurate results.
Once a sale closes, you can create automated emails and newsletters to drive repeat sales.
Text Marketing
Not many Keap alternatives know the secrets of personalized text marketing. Since the open rate for texts is much higher than for emails, Keap offers the text marketing feature as well. Automated texting is an excellent opportunity to communicate with engaged leads. It increases your reach with:
Templates
Link shortening
Automatic opt-in
Built-in compliance
In-app reporting
Additionally, you will also have access to strategy courses and coaching.
Keap Business Line
Looking at Keap vs ActiveCampaign, both platforms offer text marketing, but only Keap has a dedicated business line. This feature has multiple benefits:
Local phone number
Business voicemail
Auto-reply messages
Two numbers on one phone
Separate snooze settings
The Business Line is available both on mobile and desktop devices. It helps you automatically reply when you're busy and increases privacy by separating business from personal communications.
Quotes
While Keap reviews often focus on invoicing, remember that quotation is a separate feature. It's a CRM software subtool that gives clients an unpayable estimate before they agree to the service. Once they accept the quote, it can be converted into a payable invoice. You can edit a quote before turning it into an invoice or add a deposit to the invoice afterward.
App Integrations
With Keap, you can seamlessly integrate your business with over 2,500 applications, such as Gmail, Excel, WordPress, and many more, in the following categories:
Connector
ECommerce
Landing pages
Lead Gen
Mail
Membership
Reporting
Scheduling
Keap Pro Features
The Pro option is an excellent choice for growing businesses with custom needs. With this version, you can:
Collect, organize, and convert leads
Accelerate sales quickly
Eliminate repetitive tasks
Increase conversion
Utilize personalized communication
Get your data organized
Keep in mind that this version doesn't include promo codes and upsells, marketing analytics, text marketing, and the Shopify integration. We suggest considering the next product if you think you'll need any of these features.
Keap Max Features
Established businesses and teams can reap the most benefits with the Max option. It includes all the features mentioned above and offers unlimited automation. With the Max product, you can easily:
Collect and convert leads
Follow up and create fans
Set up one-time or recurring payments
Offer custom promotions to customers
Get valuable insights
Fully automate your sales and marketing process
Max Classic Features
Max Classic is the go-to for many advanced ecommerce businesses and sales teams. It offers unique features, such as:
Opportunity records
Lead source tracking
Shopping cart
Order forms
If you want to know more about the features, the plan, or both, feel free to contact Keap customer service. However, keep in mind that Max Classic doesn't include the following Pro and Max features:
Appointments
Mobile app
A dedicated business line
SMS messages
Calendar sync
Google reviews
Reminders
Easy automation
Ease of Use
According to online reviews and user experience, the software is intuitive and user-friendly. You can automate each segment of your business in a few clicks within the platform. Moreover, there is an eight-minute demo you can watch by signing up.
Users can easily navigate the interface by selecting one of the following sections:
Contacts
Messages
Tasks
Appointments
Money
Broadcasts
Automations
Pipeline
Reports
Keap Payment Plans
As we've mentioned, the company offers three products: Pro, Max, and Max Classic. Here are the pricing models for Pro and Max:
The Pro is priced at $169 per month and comes with 1,500 contacts and two users.
Max costs $249 monthly and includes 2,500 contacts and three users.
You can also add additional users to both of these plans for $29 per user.
Unfortunately, the Keap cost for Max Classic isn't available on the website, so contact sales reps to learn more about it.
The company offers a 14-day free trial. No credit card is required, so customers can enter their business email, full name, and phone number to get started.
You can save up to 20% by purchasing a yearly plan. Pro is discounted to $129, and Max to $199 per month with annual payments. If you have over 25,000 contacts, you can also get a Keap discount by contacting sales reps.
Refund Policy
According to Billing Policies and Keap Terms of Service, the subscription plans are nonrefundable. If you want to stop using Keap and avoid being charged for the next billing period, you must initiate a subscription cancellation at least 10 days before your next billing date.
Talk directly to a Keap representative or use the online cancellation form to initiate your cancellation request. However, you can finalize your cancellation only by verbally speaking to the Keap cancellation team.
Online Ratings
Keap reviews show divided user opinions. Capterra's Keap rating is 4.1, based on over 1,100 reviews. Overall, customers are thrilled with the software capabilities. They state that it's very customizable and adaptable and like that it works both online and offline. Many customers also like the variety of features, such as creating campaigns and targeted follow-up messages.
Many users have rated value for money a five. However, some are dissatisfied with the tool as it didn't fulfill their expectations, particularly in regards to non-ecommerce businesses. Some customers also complain about rude customer service and issues with the cancellation process.
Keap Pros and Cons
Pros:
Free demo and trial period
Numerous features
Various payment plans
Suitable for all types of businesses
Easy automation processes
Cons:
No refunds
Having to talk to the rep to cancel an account
Value for Money — Final Verdict
Keap helps businesses grow by providing powerful, easy-to-use sales and marketing automation tools. As a result, it increases efficacy and drives revenue, whether you're a solopreneur, owner of a growing business, or an already established one.
Looking at the competition and online ratings, we've noticed that the company offers some things that other companies don't for less. Moreover, most users are satisfied and claim they will keep using it in the years to come. With the Keap free trial, you can check whether the service suits your company's needs.
People Also Ask — FAQ