Nowadays, if you want to be the best or, at least, stay up to date, you need to work on yourself continually. However, as knowledge is seldom fully available, many online companies that allow people to improve have come forth. If you've ever read any Course Hero review, you probably know that Course Hero happens to be one such company.
Pros & Cons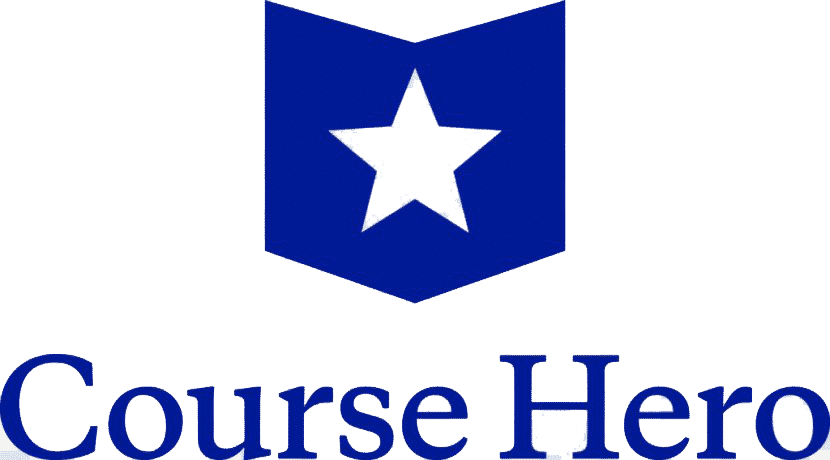 Pricing Plans
Monthly Plan
$19.95
One Month Free Access Ask up to 10 Tutor Questions
Quarterly Plan
$59.85
Three Month Free Access Ask up to 20 Tutor Questions
Annual Plan
$119.40
One-Year Access Ask up to 40 Tutor Questions
Course Hero is an online learning platform that allows students, employees, and other individuals to better their knowledge and expertise. The company operates out of Redwood City, California and traces its roots back to 2006. Andrew Grauer of Cornell University is the company's founder.
Course Hero provides access to 40 million different study materials.
The online company helps individuals find resources according to a wide range of criteria, including:
School
Textbook
Literature
Subject
How Does Course Hero Work?
According to Course Hero reviews, this crowd-sourcing company enables students to share their study materials and get others in return.
At the same time, Course Hero is not just a platform for students; many educators are free to upload their work as well. Simply put, anyone who likes to share knowledge is welcome on this platform.
With Course Hero, you need to contribute if you are looking to use their services. Users can achieve that by earning unlocks and tutor questions through rating others' sources or sharing their own.
How Do I Become a Tutor at Course Hero?
If you like sharing knowledge and earning a financial reward, you can start your Course Hero career as a tutor. The application process is pretty straightforward. You need to go to Sign up as Tutor on the Course Hero platform and fill out the application form. In this questionnaire, you'll answer standard questions regarding your tutoring competence and provide information about your previous experience.
You don't have to have a Ph.D., of course, but your competence must be up to par with a team that has had long and successful Course Hero careers. As for the job itself, tutors can earn up to $500 a week. Still, keep in mind that this may not be realistic if you are just starting your career.
When first starting, you should expect lower earnings. Still, you can expect higher compensation as experience and ratings increase.
Also, almost every Course Hero Review written by employees agrees that tutors love having control over their working hours.
Another popular feature of the site is the option to avoid questions tutors don't feel comfortable answering. While the latter may seem peculiar or even counterproductive at first, this flexibility serves to ensure mutual satisfaction. It also motivates users to continue contributing to the platform.
Pick any Course Hero internship review and it will likely name the company's openness to new people as a perk. It's undoubtable that Course Hero encourages people without much experience to apply and contribute to the community.
However, it's essential that they are willing to learn and function as a part of a large team. In other words, you have a good chance of succeeding as a tutor at Course Hero even if you have zero experience. All you need to do is study the rules and follow them carefully.
If you are interested in starting your career as a tutor, check out the available Course Hero jobs on the official web page.
Scholarship
As proof of the company's commitment to students and their academic development, the fact that Course Hero offers scholarships for those in need comes as a particularly commendable encouragement.
These scholarships apply to students who need financial aid and meet specific requirements to receive a schooling aid of $5,000 per school year. You need to provide proof that you are an American citizen and at least 18 years old at the time of application. Also, you need to have a Course Hero account in order to qualify for the Course Hero Scholarship.
During the application, you also need to write an essay about why this scholarship is important to you. Point out why you think you deserve it and what sets you apart from others. You will also need to explain how the platform has helped you in your career.
Any Course Hero Scholarship review can offer additional information on this feature. It is rather unique, so you're not likely to encounter similar offers or benefits in other online learning platforms. If you would like to hear the impressions of the lucky scholarship recipients, check out the company website for testimonials and additional reviews.
Referral Program
Another in a series of benefits that this company offers is the Course Hero Refer a Friend program. The program is perfectly simple. For each member that signs up through your recommendation, you receive benefits in the form of eight additional questions.
You receive this token of gratitude for each new member who signs up for a Premium account on your recommendation. Additionally, those who become Course Hero users through your referral get a 20% discount on their first sign-up.
Ease of Use
One of the reasons for the growing popularity of this company is the attractive and simple appearance of the site, and the reasonably clear Course Hero app for smartphones. Users find the navigation through the app is effortless and that it enables them to use the service comfortably.
Many also agree that, because the platform is so easy to use, it helps new users in many ways. According to users who have had the opportunity to benefit from this platform, the primary benefits include getting used to the platform quickly and more easily deciding to stay on this platform in the future.
How Much Does Course Hero Cost?
When talking about pricing, bear in mind that Course Hero offers a Free (Basic) Membership and a Premium Membership that comes with a price tag. Considering that this platform specializes in online learning and that it also offers scholarships, don't be quick to dismiss the Premium membership.
With the Basic account, you'll have access to free Literature Infographics and the Library. However, with the Premium Account, you'll have access to all Course Hero Textbook Solutions and Explanations. You'll also be able to receive up to 40 questions.
Course Hero Rates
Course Hero comes with three different plans:
Quarterly Plan – a starting price of $19.95. With this package, you'll get three months of access and a possibility to ask up to 20 tutor questions. Additionally, you'll receive a bill for $59.85 every three months as a subscription fee with this Plan.
Monthly Plan – with this plan, you get one month of access. Also, you can ask up to 10 tutor questions.
Annual Plan – according to many a Course Hero review, this is by far the best-selling membership. This account grants you one-year access and the possibility to ask up to 40 tutor questions. This account comes with a price tag of $119.40 every 12 months.
If you're looking to get a little bit more bang for your buck, start by researching online discounts. You might get up to 25% off periodically.
Also, note that you can cancel Course Hero subscriptions at any time to stop any further charges.
Course Hero Refund Policy
A refund from Course Hero is possible if your GPA from the academic term immediately before your subscription is higher than your GPA for the semester in which you first subscribe to Course Hero Premier. However, you'll need to provide the company with copies of your transcripts to request this refund.
That said, as far as information online reveals, refunds on tutors' answers are not possible. Additionally, bear in mind that you can cancel your account subscription at any time if you don't prefer billing for future subscriptions. Conversely, you can automatically renew your subscriptions on a 1-month, 3-month, or 1-year basis.
Course Hero Ratings
As far as the experiences of other users go, most people characterize the service as satisfactory. On the other hand, some people are partially satisfied or dissatisfied with the services of this company. With this diversity in mind, you should remember that online ratings often depend on the source.
For instance, 68% of users rate their experience with the company as excellent. They particularly expressed their satisfaction with the amount of Course Hero study resources.
On the official Course Hero website, the average user rating is 4.2 out of 5, which is satisfactory. Furthermore, carefully examining the opinions of users reveals a significant number of positive reviews regarding customer service.
Such positive reviews often reflect that a company's priority is to keep its customers satisfied, which is undoubtedly the case with the Course Hero customer service department.
Pros and Cons
An old saying goes that you cannot please the world no matter how hard you try. However, there is no need to use this particular saying as an excuse when it comes to this company. Like many other companies in the industry, Course Hero also has both advantages and disadvantages. In the end, it all depends on your angle of approach, as well as your personal preferences.
Therefore, learning a little more about Course Hero pros and cons is possible thanks to people who have used or continue to use this company's services.
Pros
Diversity: At first glance, it's noticeable that the number of materials is considerable. There are tons of resources divided by classes and schools, and it seems like there's something for everyone.
Simple platform: The platform is straightforward; the options on the website are easily visible, so you won't have a problem finding what you need.
The number of users: There are more than 10 million users on this platform. As a result, chances that you'll struggle to find the resources you need are minimal.
Course Hero Homework Help: The 24/7 chat option with teachers seems to be very popular among users. It's also one of the main reasons for increased positive feedback in recent months.
Free resources: As mentioned above, Course Hero is a crowdsourcing platform. So when you contribute to the community, you get access to some free resources.
Cons
Not All Features are Free: Most users would prefer all the features to be free. However, when it comes to Course Hero pricing, have in mind that this platform, or any that's similar for that matter, has to have some source of income.
Value for Money – Course Hero Review Final Verdict
The truth is that no product's value will ever be the same for everyone. In addition to personal preferences, another reason for such disparity also lies in different budgets.
It is notable, however, that Course Hero, despite some criticism, still tries to be accessible to everyone. Such efforts, in addition to being commendable, also serve as one of the most incredible Course Hero benefits for users.
This accessibility is apparent primarily in the ability to receive some services for free, depending on your contribution. Simultaneously, there are tons of favorable packages you can benefit from as a user.
With Course Hero, you get the keys to a valuable source of knowledge. This fact alone makes Course Hero an excellent choice for your academic needs.
Frequently Asked Questions (FAQ)