Cash4Books is a website that buys and sells books. It's a platform for students who want to earn some money after finishing their exams. According to the company's policy, these titles must be in good condition.
If you check Cash4Books reviews, you'll notice that this website is legitimate, but slow to pay sometimes. In most cases, it takes about 13 days for a person to get their money, and payments are conducted via PayPal or check.
The process is straightforward, and you can do everything through the site's homepage. Simply input the book's ISBN, get a quote, and sell it for that price. You'll also get a prepaid shipping label, so you don't have to worry about incurring additional costs.
Pros & Cons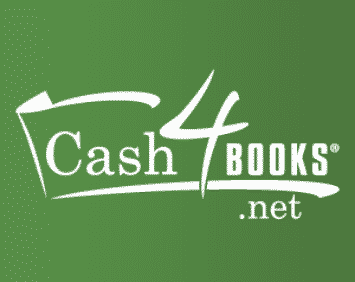 Features, Courses, and Materials
In many ways, this site is very similar to all other platforms within the niche. What sets it apart from its competitors is the Cash4Books app, which allows you to access the platform from your phone.
The application is completely free, and you can access it at any time. Cash4Books also has a nice referral program and an advanced feature for screening ISBN in bulk.
Buying a Book
If you ever bought a textbook through an online book marketplace, you'll have no trouble using the Cash4Books platform. The process is very simple, and the built-in instructions will help you find your way around the website without any confusion.
On the homepage, you'll see a square box to the upper right on the homepage. All you need to do is type in the ISBN of the title you need, and the algorithm will retrieve the publication. You'll receive a quote right away. This is a neat feature that Cash4Books reviews often praise.
If you're struggling to find the ISBN, you can look for it on the book's back cover or copyright page. The problem occurs when there are two of them, which can happen when a textbook is published with different bindings. In such cases, you must figure out which ISBN applies to this binding type. A quick search online should do the trick.
Once you buy the book, it should arrive at your home address in around 13 days. Keep in mind that these items are not in mint condition. So, you might encounter some damage, discoloration, and other imperfections.
It's important to note that Cash4Books ensures that all pages are legible, so you won't miss any crucial information when studying for an exam.
The Cash4Books bonus code allows you to save 10% to 20% on these purchases. This is a common practice for all textbook marketplaces, so make sure to check all these offers and discounts before proceeding with your order.
If the price is too high, you can check back in a few days. Keep in mind that some of these sites have fluctuating offers. Therefore, you might get a better deal after a few days. The price can also change with the publication of a new edition.
Selling a Book
Cash4Books is a safe platform for selling your textbooks. Always remember that the company's employees will check your items before giving you cash. So, ensure the textbook is in good condition before sending it.
The company focuses on college textbooks. You can find educational titles for all sorts of fields ranging from informational technologies, medicine, mathematics, economy, art, and many more. However, it also buys non-academic publications. You can visit the "Example 500 list" on the site to better understand which books it would purchase.
These are usually titles published in the last three years. In other words, these are editions that are still relevant to students.
According to Cash4Books reviews, there are lots of things that affect the company's purchasing practice. For example, Cash4Books' willingness to buy a title can vary based on its stocks, the current supply and demand on the market, and the value of a textbook, among other factors.
It's also worth noting that the company fully covers PayPal fees, so you'll receive the exact amount on your account. If you opt for a check, you'll have to wait a little longer for it to arrive, while PayPal payments are naturally instantaneous.
Unlike some of the Cash4Books alternatives, this company will give you an offer for various types of editions and formats. You can sell audiobooks through its platform if they have an ISBN. In such cases, the procedure is the same as with the hardcover. Keep in mind that Cash4Books will not make an offer for cassette tape titles.
While the company will give an offer for various titles, there are a few things it'll never buy. For example, it never makes offers for collectible books, nor will it buy any publication that doesn't have an ISBN.
Referral Program
The Cash4Books refer a friend program is one of the reasons why this platform has become so popular. Like with all referrals, all you need to do is give your friend a link that they then click on. Once your friend makes a sale on the website, both of you will get paid. The friend will receive extra money, and you'll also get 5% on the total sale value.
The platform's great system ensures that you always get paid when a friend utilizes the link. Cash4Books is a reliable option for this kind of purchase because of the affiliate ID embedded within the hyperlink. Always remember that you'll get money only for new users; the company will not pay in perpetuity for purchases made by the customer you introduced.
Of course, you'll need an account before you can take advantage of this perk. Users receive money from all their referrals once a month, on either their PayPal account or via check. You can place these referral links almost anywhere—on social media, forums, emails, etc. So, the source of traffic is completely irrelevant.
Lastly, you don't have to worry about Cash4Books fees or hidden costs of any kind.
Advanced Bulk ISBN Input
Another neat feature is the advanced bulk ISBN input. There's a separate page that allows you to order books in bulk. Like with the homepage, you need to type in the ISBN of a book, and the algorithm will return results with prices.
The main difference here is that you can type in several titles. You can either paste them or type them in. Once done, you can simply press "Calculate Prices" to get the pricing. If the platform doesn't have some of the titles, it will mark them in yellow.
According to numerous Cash4Books customer reviews, this is one of the most impressive features of the platform that you can't find on most other websites.
Ease of Use
Like all other textbook sites, anyone can utilize Cash4Books regardless of computer knowledge. As long as you have an ISBN nearby, you can easily find the title you're looking for. All Cash4Books reviews indicate that this platform is really intuitive.
That said, it's worth noting that the algorithm is not as sophisticated as the algorithms of some other platforms. For example, when using other textbook websites, you can type in the author's name, the book's title, or some keywords, and you'll get all the relevant results. Cash4Books search is less sophisticated, so you'll need the exact ISBN to find the book.
This can be a bit of an issue, but it doesn't necessarily affect the website's ease of use.
Plans and Pricing
Given that this is a textbook marketplace, the company doesn't have any pricing and plans. It makes money off of price differences. If you check any Cash4Books review, you'll notice that the company has a fair business model. Buying or selling books will definitely save you money, which is especially useful to students.
The company covers the majority of associated costs, so you'll make 100% profit on your sales.
In terms of quotes, Cash4Books can be compared to all other major textbook websites. Its offers are fair and can fluctuate depending on numerous factors such as supply and demand, the price of a publication, inventory, etc.
Cash4Books coupons are another great way to save money when purchasing books through this platform. You can save 10% to 20% on these promotional offers, which can make a big difference when you're preparing for the next semester. Any Cash4Books review will tell you that this is one of the best offers for online book purchasing.
Refund Policy
Mistakes happen, and there's always a chance you might have ordered the wrong book. In such cases, you can simply contact the company, and it'll get the problem sorted. If you sold the books, Books4Cash would return them to your address as soon as it receives the payment for return shipping.
Unfortunately, the company doesn't specify what happens if you're dissatisfied with a purchase. There isn't an allocated time frame in which you can return the title. In such cases, we urge you to contact the company directly. Ideally, you shouldn't make such a mistake in the first place.
Online Ratings
The company hasn't received as many customer reviews as some other sites. To be honest, Cash4Books isn't one of the biggest platforms out there, and it has a significantly smaller market share than websites such as ValoreBooks or BooksRun.
Nevertheless, the Trustpilot Cash4Books review is 3.3 out of 5 for 2051 reviews. ResellerRatings.com, you'll notice that the website has received a 4.38 grade out of 5. Unfortunately, this is based on just two reviews, so it doesn't have much merit.
MapQuest.com also reviewed Cash4Books. Based on nine users, it received a score of 3.5. Again, this isn't enough data to make a valid assessment of the site.
Despite the small number of reviews, it seems Cash4Books is a legit book marketplace. ScamAdvice.com, a website that deals with the authenticity of other sites, gave the platform a score of 100. It highlights several positive things regarding the company. For example, Cash4Books has a valid SSL certificate, mediocre review score, and useful online shopping features.
However, many reviewers on Trustpilot warn that the company is very slow in paying for books. Many people complained that they did not receive money at all. However, if you look through the reviews, some updates showed that they got the cash after two months.
Value for Money—Final Verdict
There are a few negative Cash4Books reviews online, but indications are that this is a legit book marketplace. Perhaps it simply needs to update its payment process.
It has a few neat features you can't find on other websites, such as bulk purchasing. The company also has its own app, which simplifies things for mobile users, and an affiliate program, which can help you make some money.
Generally speaking, Cash4Books is very similar to other online book marketplaces. It has a very simple user interface, and its prices vary based on supply and demand. Even though the site might seem like a risky option, having a smaller customer base might help you get your textbooks faster. 
People Also Ask—FAQ